Titanfall begins its staggered release across the world today and in order to capitalise on the hype, Microsoft  has also scheduled the release of the Twitch streaming service to coincide with the release of its "game changing" exclusive. Now Xbox One owners will finally be able to stream directly to Twitch, a feature that has been promised for some time now.
Microsoft began bigging up the feature last week with Microsoft Product Manager, Mark Whitten, saying:
"Our second, and most significant, system update for Xbox One is starting to roll out today and includes improved matchmaking, party chat and friends features that will make gaming on Xbox One an experience like no other. To me that means playing games like 'Titanfall' on the best multiplayer service on the planet, using a new headset or the one you already own, while live broadcasting your games on Twitch."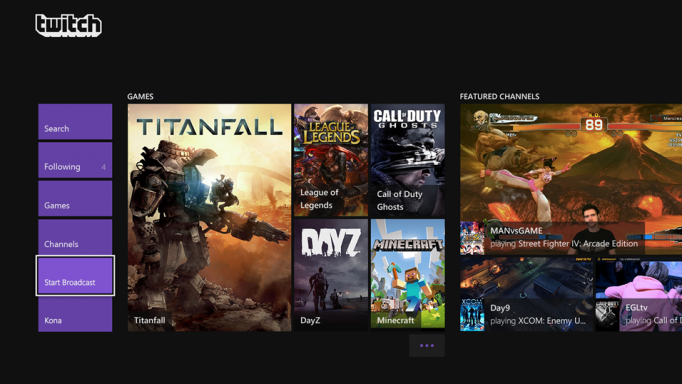 Game streaming has been steadily growing in popularity for some time now, in fact last month Twitch beat out Facebook and Valve in terms of generating network traffic. Twitch arrived on the Playstation 4 at launch and early adopters definitely made the most of it as one fifth of all streams were coming from Sony's new console and we will probably see this happen again with the service's launch on the Xbox One.
KitGuru Says: We'll have to wait and see if Twitch can repeat its popularity on the Xbox One but I have a feeling that we are going to be seeing a lot of Titanfall streams this week. What do you guys think of Twitch? Have any of you tried streaming yourself before?
Source: The Inquirer