Apple on Monday released the new version of its iOS mobile operating system for iPhone, iPad and iPod touch. The main innovation of the 7.1 is addition of CarPlay technology introduced last week, but there are much more improvements in addition to this tech. In particular, the iOS 7.1 fixes many disadvantages found in the iOS 7, adds numerous enhancements and even boosts performance on older iPhones.
The new Apple iOS 7.1 sports a slightly updated interface with a number of refinements that improve comfort of use. For example, Siri can now be manually controlled, which is useful for certain cases and situation. The Calendar app was also refined and is now more convenient to use. Additionally, the new Camera setting automatically enables HDR for iPhone 5s. Finally, the new iOS 7.1 improves touch ID fingerprint recognition and boosts performance for iPhone 4, which is a good news for owners of the older hardware.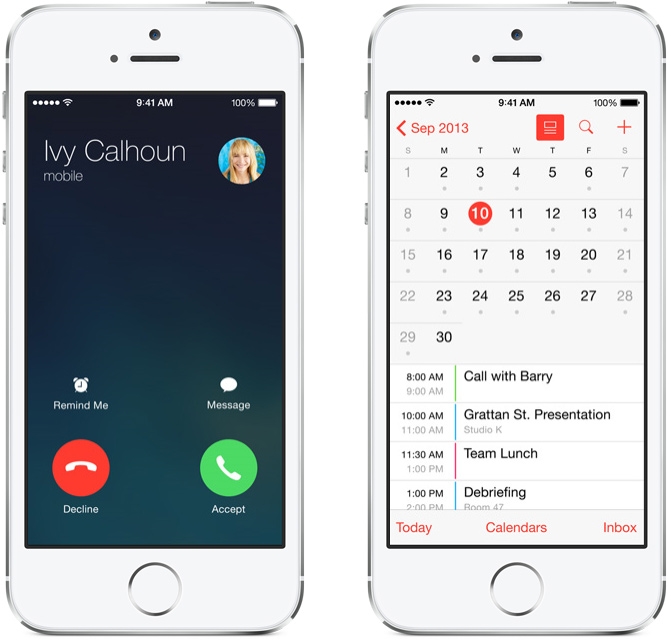 The list of iOS 7.1's improvements looks pretty long and also includes refinements to iTunes Radio, FaceTime, iCloud Keychain and other fixes.
The iOS 7.1 is available for free as an over-the-air update for various iPhones, iPads and iPod touch devices.
KitGuru Says: In general, the iOS 7.1 fixes the majority of iOS 7's drawbacks except one: the unfamiliar design. The latter is still not appreciated by many customers. Nonetheless, as more apps adopt "flat" design of the iOS 7, those users of iPhones and iPads who still use the iOS 6 will transit to the new operating system.