Last night, Ubisoft executives gathered around for an annual earnings report, which means we finally have some updates about the publisher's plans for 2017. For starters, Far Cry 5 is confirmed for release this year. However, Ubisoft mentioned a few other major games it has planned for this year, including the new Assassin's Creed, a sequel to 'The Crew' and finally, there was also a brief update on the status of South Park: The Fractured But Whole.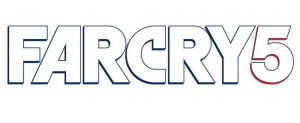 Far Cry 5 was revealed to be launching in this financial year, which essentially means any time between now and March 2018. However, current rumours suggest that the game will be releasing in September and will be set in the US state of Montana.
Sharpen your blade. The Assassins will soon step out of the shadows… pic.twitter.com/nUrM4A57J0

— Assassins Creed UK (@Assassins_UK) May 16, 2017
Ubisoft will also be bringing Assassin's Creed back this year after a much needed break. This particular game is rumoured to be called 'Assassin's Creed: Origins' and will be set in Egypt, focussing on the beginnings of the Assassin brotherhood.
South Park: The Fractured But Whole is still expected to come out this year. Unfortunately, a more specific release window was not given, which is a shame due to the delay out of Q1 2017. However, with E3 just around the corner, it is likely that we will hear more then.
Finally, Ubisoft also announced that it will be bringing out 'The Crew 2' this fiscal year. We will be seeing all of these games at E3 on the 12th of June, when Ubisoft's press conference kicks off.
KitGuru Says: I'm pretty excited to see Assassin's Creed return this year but I do worry that Ubisoft will jump straight back into annual releases after this. Hopefully that won't be the case. Either way, judging from the 2017 lineup, Ubi's E3 this year is going to be pretty great.