Way back in late 2014, Valve began experimenting with broadcasting, bringing the ability for Steam users to livestream their games to their friends. Now almost four years later, we are seeing bigger moves being made, as Valve has launched Steam.tv, which appears to be a competitor to Twitch.
The site went live briefly on Friday evening with a broadcast window set up for 'The International', Valve's big Dota 2 tournament. The new Steam Chat hooks into the stream, giving Steam users the opportunity to discuss the stream live. Word about this got out earlier than Valve had planned, so the site is no longer accessible.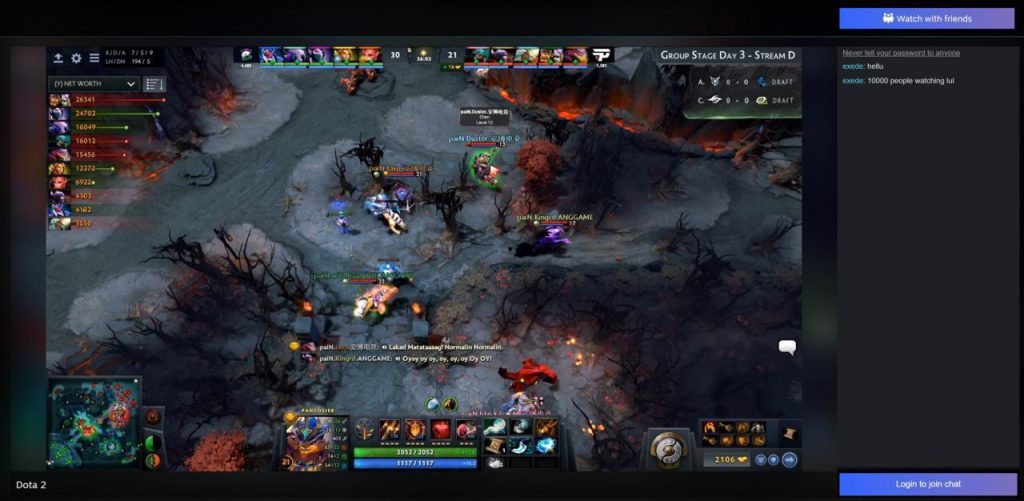 We don't know when Valve will officially launch Steam.tv. However, judging by what was seen on the page, we can assume that it will perhaps be announced just before The International, or during it.
Whether or not Steam.tv will be a true competitor to Twitch remains to be seen. It could end up just being a hosting ground for tournaments for Valve's games, like Artifact, Dota 2 and CS:GO.
KitGuru Says: I'm actually surprised that Valve didn't launch something like this a lot sooner, especially since Steam broadcasting was announced so long ago. At this point though, Twitch has quite the monopoly on livestreaming, so it will be interesting to see if Valve can compete in any meaningful way.