While most Ubisoft titles over the last couple of years have been Nvidia-focussed, it looks like the sequel to Watch Dogs will see a focus shift over to AMD optimization. We may also see better performance on the PC side in general too as the game will be running on the new DirectX 12 API.
The news comes from AMD's Roy Taylor over on Twitter, where he tweeted out an image showing Watch Dogs 2 next to the DirectX 12 logo, along with the tagline "Watch Dogs 2 features DirectX 12 support; Will be highly optimized for AMD GPUs".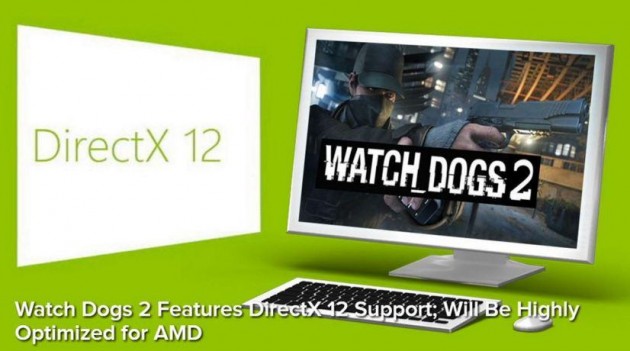 This also probably means that Watch Dogs 2 will have a big presence at E3 this year as Ubisoft hasn't really shown anything off about the game yet. However, the game is apparently set to launch before the end of March next year.
The original Watch Dogs received mixed reviews and wasn't as impressive on the PC as many had hoped it would be. However, the game did go on to sell nine million copies and Ubisoft does appear to be making a bit more of an effort on the PC side of things so perhaps things will improve in the sequel.
KitGuru Says: I enjoyed most of what I played of Watch Dogs but I didn't really ever have the urge to beat it. Perhaps Ubisoft will spice things up a bit in the sequel. Did any of you play the original Watch Dogs? Will you give the sequel a shot?