A couple of weeks back, a Steam Database listing gave us the impression that WildStar would be hitting the store alongside a transition to the free to play model. Now, the move has been confirmed, WildStar will be dropping its subscription this autumn, following in the footsteps of MMOs like DC Universe or Star Wars: The Old Republic.
The MMO launched last year and has suffered dwindling subscriber counts ever since. The dev team were hit with layoffs and even had to cancel a couple of seasonal in-game community updates last year due to the game's troubles. However, a switch to free to play could give the game a new wave of players.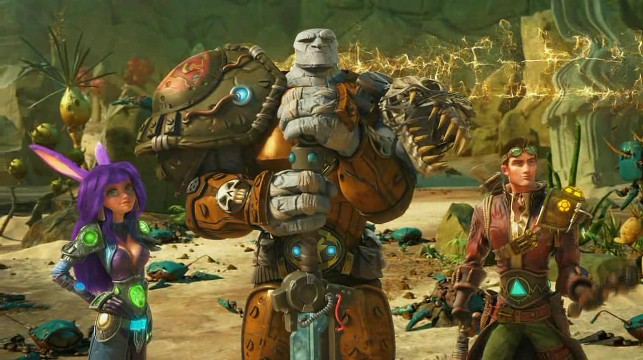 [yframe url='http://www.youtube.com/watch?v=iwHbH812WxE']
In a press release, it was confirmed that no content would be locked behind a paywall: "The entirety of the game will be open for players to explore for free". Like several other free to play MMO titles, there will be an optional subscription, there will be a purchasable in-game currency and a new store that will sell convenience items alongside cosmetic items.
"We feel strongly that removing the subscription cost will give everyone who loves MMOs, or just wants to have an incredible gaming experience, a chance to try WildStar".
WildStar wasn't a bad MMO in-fact, it was received better by critics than The Elder Scrolls Online last year. However, not many people chose to stick with it. Now that the game is free, the barrier for entry is non-existent and will inevitably lead to a bit of a player boost.
Discuss on our Facebook page, HERE.
KitGuru Says: WildStar going free to play seems to be the best option at this point as the subscriber count is most likely getting dangerously low by now. This new switch and launch on Steam should bring a new wave of players.