We have known for some time now that the Windows Store is a bit of a mess but now it is starting to look like Microsoft has absolutely no approval process or quality assurance going on at all. It turns out that right now, there are a bunch of pirate streaming apps available to download through the Windows Store, all offering free movies and TV shows for streaming.
While there has been a huge crackdown on Kodi add-ons lately, it seems copyright holders were too distracted to notice what was going on with the Windows Store. As TorrentFreak reports, many of the top rated free apps on the Windows Store are in fact pirate streaming services. Some of them contain various big Hollywood movies from this year too, including Spider-Man: Homecoming and Wonder Woman.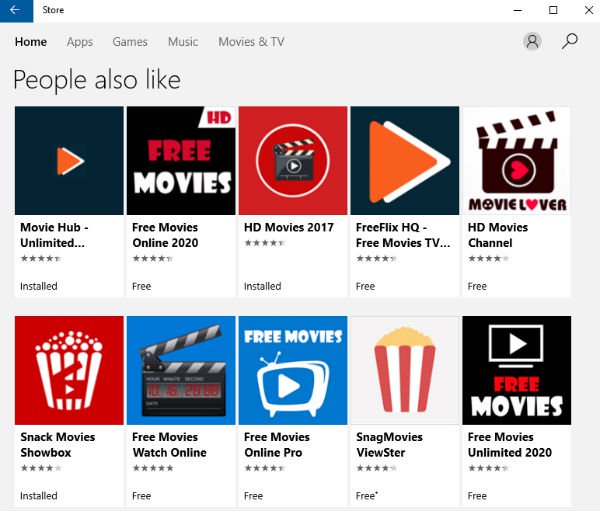 Image Credit: TorrentFreak
Many of these apps aren't exactly shy about what they are doing either. Many of them just flat out have 'Free Movies HD' right in the title. Making matters worse on Microsoft's end is that many of these apps also have integrated advertisements, which appear to come from Microsoft's app own monetisation platform.
So far, Microsoft has yet to comment on this issue, but given the fact that this has all come to light now, I imagine the company will be working on fixing it soon. It seems that for the most part, Microsoft just needs some checks in place for stuff like this. If an application is called 'Free Movies HD', then it probably shouldn't get on to the store in the first place.
KitGuru Says: Given that Microsoft wants the Windows Store to be a trusted source for apps, this isn't a good first step. After all, if the company is overlooking something as simple as pirate streaming apps, what else could be sneaking on to the store?