Facebook has provided a login option for 3rd party since 2008, and in recent years, social logins have become a very popular option to allow users to login to websites securely. Recent statistics from Gigya, a company that provides an identity management platform that bundles login options from several different providers, including Facebook, Google+, Twitter and Yahoo, have revealed that Facebook is extending its lead over other providers.
The Gigya blog states that "For more than a year, Facebook has consistently made gains as an identity provider. In Q4 2014, the social network again held onto the majority of logins and surpassed the 60% mark for the first time since 2011. The company made particularly strong gains on mobile devices, surging 15% over Q3 2014 and eclipsing three-quarters of logins on phones and tablets."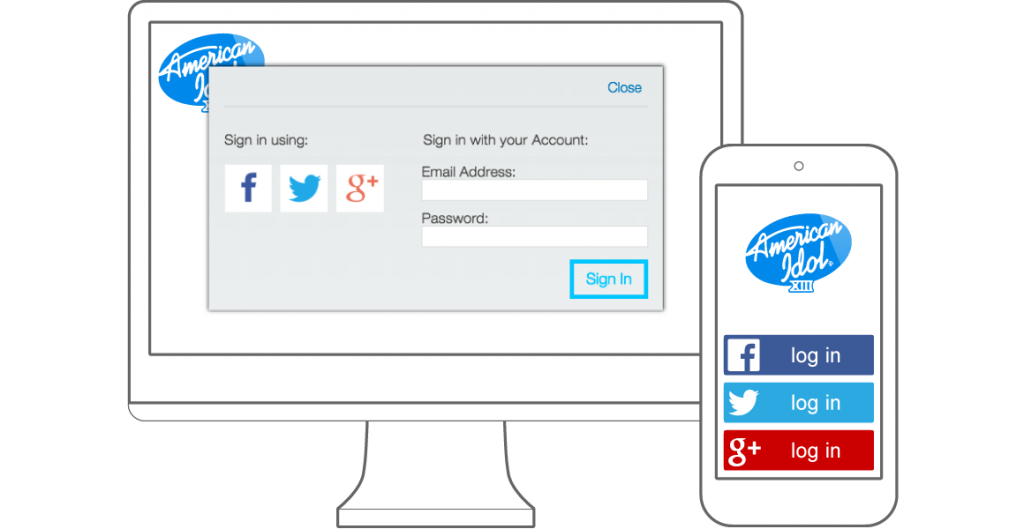 On Mobile devices, logging in using Facebook is even more popular, with 77% of social logins completed using Facebook, and in the educational sector 76% of all logins used Facebook. In almost all statistics Google+ is coming in as the second most used provider, and there is a fight for third place between Yahoo and Twitter. While this data is only coming from one provider, it probably gives a good picture of the market share of social login providers.
Gigya CEO Patrick Salyer also said that he thinks this trend is set to continue, "While the difference was most pronounced on mobile in Q4 2014, we're seeing an overall trend that Facebook continues to make progress in the war for identity."
After some security issues that were revealed in 2012, logging in with a social login seems to be relatively secure and indeed may offer some additional protection, as many who use social logins have not been affected by recent password leaks. This is due to the fact that when logging in with Facebook or another provider you do not need to give a password to the site, as your login is tied to the account that you used to login with. However, conversely this does mean that your main account is a single point of failure and should anything happen to it, you are going run into problems accessing all of the sites that you used it to login on.
Discuss on our Facebook page, HERE.
KitGuru Says: I do use the Facebook option to login to quite a few sites, but I do feel that this is pretty ripe for some phishing attempts, hence why I also have 2-factor security turned on at all times on my Facebook account. How about you guys, do you use Facebook login or any other as a login option, or do you prefer to login and trust the website with your password and security?
Source: Techcrunch