In the gradual disintegration of support for Adobe's Flash player, porn sites are some of the last hold outs, but not for much longer. With browsers like Chrome ending support for it in the near future, many of the world's largest porn peddlers are now announcing that they're moving over to HTML5 too.
PornHub was just the latest in a line of porn sites that has announced it too will be dropping Flash from its site in the near future. HTML 5 should offer better device support, greater performance and much better security than Flash player currently does. The Adobe standard has been plagued by security breaches in recent years and it shows no signs of improving.
Corey Price, vice president of Pornhub, told Motherboard that be believed all sites should switch over to HTML5, including the rest of the pornography community. Redtube is also making the switch currently, with the changeover expected in the next few weeks.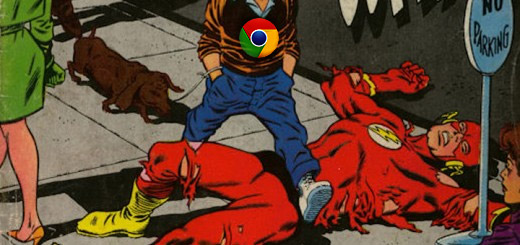 Source: DC Comics
However there are still a number of high profile sites which have yet to make the change. It may be that when Chrome support ends and they see video view counts begin to dwindle, they too will start to move over to the newer standard.
It won't have as much impact as it would have had a few years ago though. With a large majority of pornography viewers utilising their smartphone to watch, where Flash support is flaky if available at all, Chrome's dismissal may not be the end of the world. It may well be that to continue supporting legacy visitors, that some sites continue to operate with Flash as an option, though for the sake of their user's and site security, it seems like a smart plan to make the transition.
Discuss on our Facebook page, HERE.
KitGuru Says: I've had Flash disabled for some time now – it's a great way to stop those background adverts. But I do feel sad that it's dying. I really enjoyed its golden years of animation and gaming and will certainly remember its influence on a young me exploring the web for the first time.