U.S. media conglomerate, Liberty Media, has announced that it is purchasing the entire sport of Formula 1 for a total of $4.4 billion (£3.3 billion). It will become part of the company's expansive portfolio, which includes a controlling stake in Sirius XM satellite radio, Ticketmaster, Bodybuilding.com and a number of other online services.
The transaction would actually have been far larger, had Formula 1 not had such problematic finances. Valued at over $8 billion, the purchase of the company also includes $4.1 billion of F1's debt. The controlling stake of the company will be purchased from private equity firm CVC Capital.
To make such a move though, regulatory approval will be required. While it searches for that thumbs up, Liberty Media will purchase a minority share in Formula 1, buying up the rest as and when it gets the go ahead.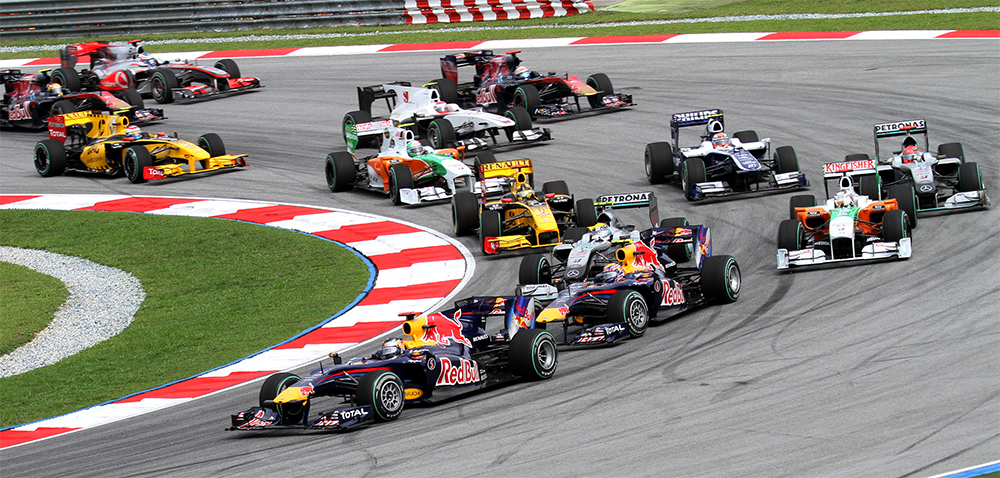 Source: Wikimedia
This purchase of the flagship racing sport is one of the biggest in sports history, beating out the recent sale of the mixed martial arts organisation, the UFC, to a number of investment firms, for $4 billion.
Moving forward, Liberty plans to help grow the sport, including investing heavily in social media and digital rights to help better leverage the appeal and popularity of the sport in a more digital age. It will however have to address falling interest among younger demographics and the continued rises in associated costs for teams, making it harder for some organisations to compete.
The BBC reports that current F1 boss Bernie Ecclestone will remain on as chief executive for at least the next three years, while vice-chairman at 21st Century Fox, Chase Carey, would become the new chairman.
Discuss on our Facebook page, HERE.
KitGuru Says: I must admit my own Formula 1 knowledge is very limited, but this seems like a move that fans will be happy with. Seeing the back of CVC capital is something people have campaigned for for a while now, so does this come at a good time?