While the PS4 Pro is Sony's biggest announcement in recent months, it did reveal a minor detail during the debut of that generation-and-a-half system: that all PS4s would soon support HDR lighting. It will come as part of a firmware update in the near future, presumably around the November launch of the PS4 Pro.
Confusingly, High Dynamic Range lighting is something that has been present in a number of games for well over a decade and was supported by PCs and consoles alike for many years. But HDR is a feature that TV makers are starting to tout with their new displays too, as the new addition can really improve the range of colours available on screen.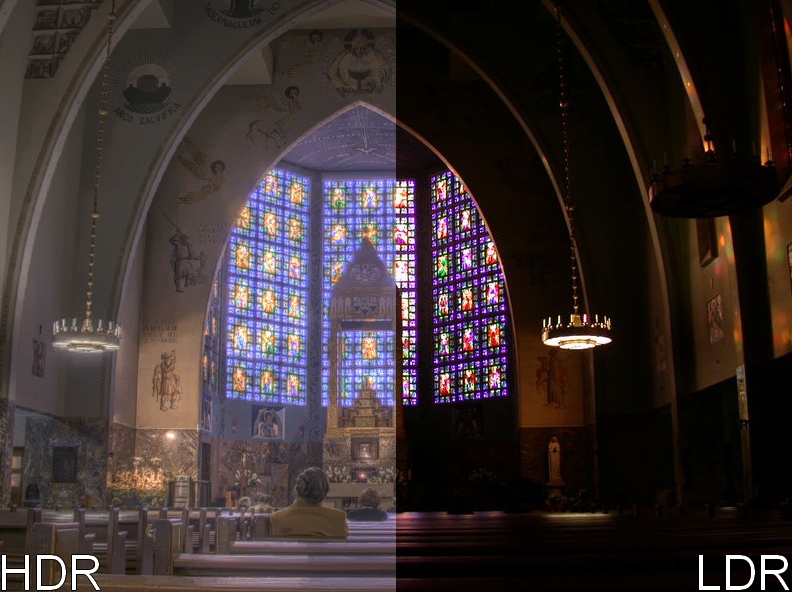 Source: Giga
That means movies and TV shows should look nicer when streamed from any PS4 once the update has been applied, but you will need a compatible TV to see the difference.
It's the kind of feature that will be most obvious in scenes where there are large blocks of black or white, as HDR has the potential to much more easily differentiate between shades of darkest and lightest, improving the range of available colours. It can also highlight details in scenes that might not otherwise have been viewable.
Streaming applications like Netflix can also take advantage (thanks Kotaku).
Discuss on our Facebook page, HERE.
KitGuru Says: This will be a nice addition for those not looking to upgrade their PS4 to a Pro any time soon. Free visual upgrades are always appreciated – as long as they don't impact performance too much.