Kim Dotcom may not be everyone's favourite ex-hacker, activist or gamer, but he does have a penchant for building something from ashes. His big move last year was the creation of MEGA, an encrypted file locker platform that was born from the ruins of his previous hit service, MegaUpload and now he's hoping to burn down services like Skype in order to give birth to a new encrypted IM platform, called MegaChat.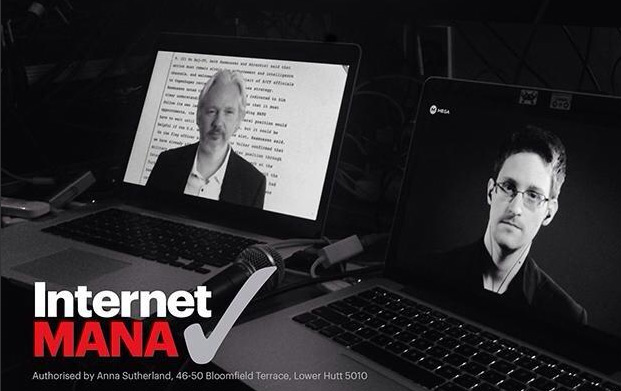 Purportedly, MegaChat was used earlier this year to stream interviews with Edward Snowden and Julian Assange
One of the biggest tech stories of recent years was how intelligent agencies of the world, particularly in the UK and the US, were using commercial software backdoors to spy on their own citizens. Skype is a big one there, but thanks to secretive court proceedings, Google, Yahoo and Facebook were all roped in to the data gathering schemes too. The fact that those firms were based in the US meant that they had no legal recourse to deny the government and couldn't even talk about it. However MegaChat may allow the world to circumvent these firms' communication tools, instead using something that keeps the content of our chats entirely free from US and UK oversight.
Mega will soon release a fully encrypted and browser based video call & chat service including high-speed file transfers. Bye bye Skype 🙂

— Kim Dotcom (@KimDotcom) December 29, 2014
As well as hailing the end of Skype, the world's currently most popular VOIP service, Dotcom has also suggested that MegaChat will make it impossible for the NSA and any other organisations to spy on people's conversations. Of course he also claimed that MEGA was an entirely secure platform, but it took several weeks of bounties being distributed to grey-hats before that became a more realistic statement.
I will tweet about beta invites to #MegaChat in the coming weeks. This is going to be THE END of NSA mass surveillance & YOU WILL LOVE IT!

— Kim Dotcom (@KimDotcom) December 29, 2014
While Dotcom has distanced himself financially from entities like MEGA and his as-yet-unreleased music social network and sales platform, Baboom, it's not clear at this time whether MegaChat will be affected by the result of his extradition trial, due sometime in mid-2015.
KitGuru Says: Do you guys have faith in Dotcom to deliver on his claims? If so, will you use MegaChat over whatever you use now?