The MEGA encrypted file locker service is now looking to expand into more mobile marketplaces, by launching its new swathe of updated smartphone applications for iOS, Android and Windows Phone. On top of that though, the company founder Kim Dotcom has also announced an ongoing beta to use MegaChat, the encrypted IM and VOIP service that he brands, the "Skype Killer."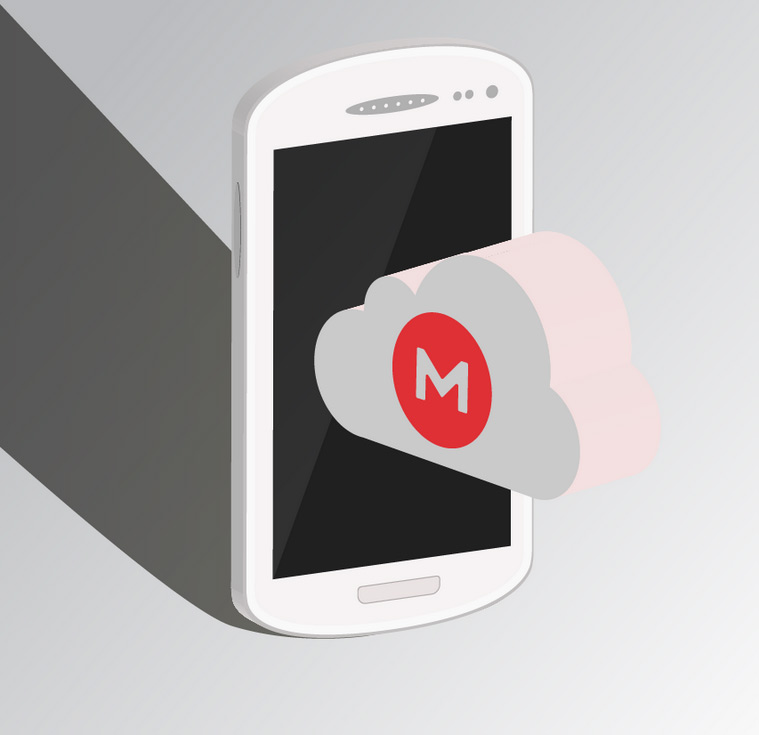 Those downloading the new smartphone apps for any of the supported operating systems, will find themselves given 50GB of free cloud storage space, whether they sign up for a subscription or not. The new 2.04 version of the app(s) includes new features like the ability to reconnect after losing your network connection without having to re-download (or upload) everything. Several bugs have also been fixed and camera uploads are still compatible with previous versions of the software.
Specifically on the iOS version also, users can use TouchID to make their MEGA account more secure.
Retweet if you like to try our new, browser-based & encrypted #MegaChat beta TODAY 🙂 #SkypeKiller

— Kim Dotcom (@KimDotcom) January 20, 2015
Exciting news was also dropped by Mr Dotcom however, when he announced that the MegaChat service that he's been working on with developers to allow for encrypted and therefore private chat services, was currently entering beta. Since it was announced that Skype had been in collusion with the NSA and other intelligence agencies, providing the content and meta data from calls, many people believe that a successor to the service with better privacy could steal a lot of business from it. That's what Dotcom hopes MegaChat can be.
All of this is designed to coincide with the three year anniversary of the MegaUpload seizure, which saw Kim Dotcom's mansion raided and servers containing the files and data of his millions of customers seized.
Discuss on our Facebook page, HERE.
KitGuru Says: Do you guys think that MegaChat has the potential to be the Skype Killer? I'm not sure if enough people care about privacy for it to matter, but personally I'll probably give the service a try. I much prefer the idea of my data being mine rather than the government's.