Deputy Prime Minister and Liberal Democrat leader Nick Clegg is set to outline his and his party's continued distaste for the nicknamed, "Snooper's Charter," after PM David Cameron announced that last week's terrorist attack on Charlie Hebdo magazine was a sign we needed greater digital security.
The "Snooper's Charter," or rather, the Draft Communication Data Bill, was initially proposed by Home Secretary Theresa May in 2012 and would have forced ISPs and telecoms companies to record the content – as well as meta data – of phone calls, emails, social networking messages and instant messages, for 12 months. The bill was shut down by the Liberal Democrats at the time, but now that David Cameron has said he will push through a new version of the bill if re-elected in May. Now Nick Clegg in turn, has reiterated that as long as his party has power, they will block such a bill.
"We do not make ourselves safer by making ourselves less free," Clegg said (via BBC).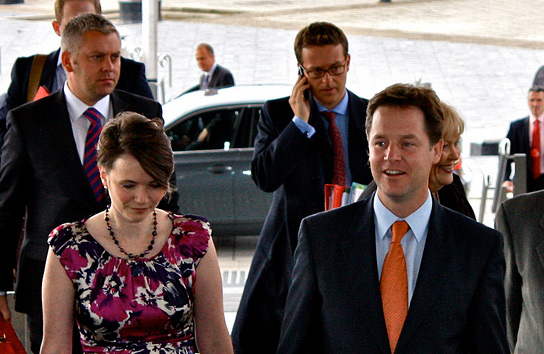 At a speech taking place later today, Clegg is expected to drive home this point, saying: "The irony appears to be lost on some politicians who say in one breath that they will defend freedom of expression and then, in the next, advocate a huge encroachment on the freedom of all British citizens."
He will say that he thinks it's ok to invade the privacy of potential terrorists, but that we shouldn't consider every member of the public as a potential criminal on the off-chance that they are. He will describe the "Snooper's Charter," as not "accurate or proportionate enough."
Discuss on our Facebook page, HERE.
KitGuru Says: If anything can be taken from the attacks in Paris last week, it's that solidarity is the correct response. Politicians and citizens marched to show that they are unafraid of terrorists. Reactionary legislation is just the kind of thing that perpetrators of these sorts of horrific attacks want. They want to divide us. Making us all feel like criminals is a great way to do that.
Image source: National Assembly for Wales