Earlier this week it was revealed that Sony Pictures Entertainment had its internal network hijacked by a group known as GOP. The hack left a message on employee computers, demanding that its undisclosed requests be met, otherwise it would leak top secret information. Following this, several Sony controlled Twitter accounts began sending out a message saying: "You, the criminals including [Sony Pictures CEO] Michael Lynton will surely go to hell. Nobody can help you."
Sony hasn't given much away itself and there had been no further developments since Monday until now. The network at many Sony offices still seems to be down and it could be weeks before it is restored. Some of the data stolen from the company has been released and eager Redditors have managed to compile a final list of everything that has leaked so far.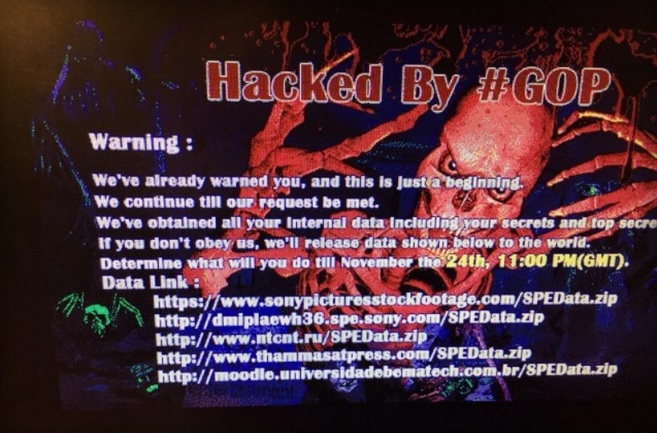 GOP released a 217.6MB zip file containing three text files, which contains lists of secret data. Stolen files include:
PDFs containing passports, visas and other identity documents for various cast and crew members of Sony productions.
700 documents containing passwords, spreadsheets and resources from multiple departments.
179 Outlook archival .pst mailboxes, including emails from Sony executives.
Password protected documents, with their passwords in their names.
IT audit documents.
Business documents, including film budgets and actor contracts.
Personal credentials and password database backups.
Media files for TV shows that aren't owned by Sony and may have been pirated by employees.
That's a pretty big list of highly sensitive information. Sony has yet to explain what is going on and GOP has yet to make another move itself. We also don't have confirmation of what the hacking group wanted from Sony in return for all of its information back.
Discuss on our Facebook page, HERE.
KitGuru Says: There are still a lot of questions surrounding this hack and Sony has been very quiet about the whole thing so far. It will be interesting to see how this one turns out, I imagine the authorities are already trying to track the hackers down.