Several tech companies have been working on ways to replace the traditional password for quite a while now, some have moved to biometric scanners, like Apple with Touch ID but Yahoo wants to go in a different direction with mobile phone verification.
Yahoo is currently setting up a system for 'on-demand' passwords. Much like two-factor authentication, you'll be sent a unique time sensitive code via text message every time you want to log in. Some online banking services use a similar method. With these on demand passwords, you won't have a permanent log in tied to your account, instead, a new password will be generated each time.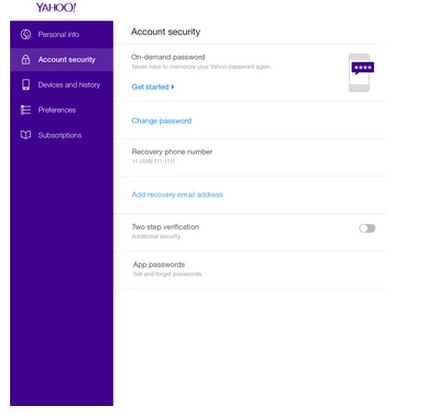 When you go to log in, instead of seeing a traditional password text box, you will be greeted with a 'send my password' button. This new log in method is actually available now for Yahoo users.
Yahoo Vice President, Dylan Casey, said that the feature was the "first step to eliminating passwords". However, there are some concerns, while stolen mobile phones can often be tracked, remotely locked or erased, there is still a chance that if your phone fell in to the wrong hands, your account could easily be compromised.
Yahoo's email service has never been the most secure either but the company is currently working on a new end-to-end encryption, designed to make it easier to encrypt emails.
Discuss on our Facebook page, HERE.
KitGuru Says: Personally, I think biometric scanners are the way forward when it comes to replacing passwords. However, it will be interesting to see how people react to Yahoo's new system and if it takes off. That said, a two-factor authentication system would still be safer.