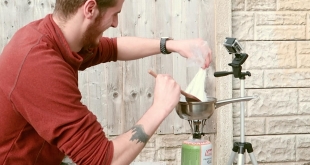 Are your cables fraying at the edges? Sick of having to buy a new set every year? Today we test a new smart car charger and three ultra-durable cables featuring Kevlar braiding. Are they really any stronger than standard cables you would get from Amazon, or is it just a marketing exercise? We put them through a series of real world tests to find out and instead of just telling you – we made a video for KitGuru TV. Proof is in the pudding.

Watch via our VIMEO Channel (Below) or over on YouTube at 1080p60p HERE.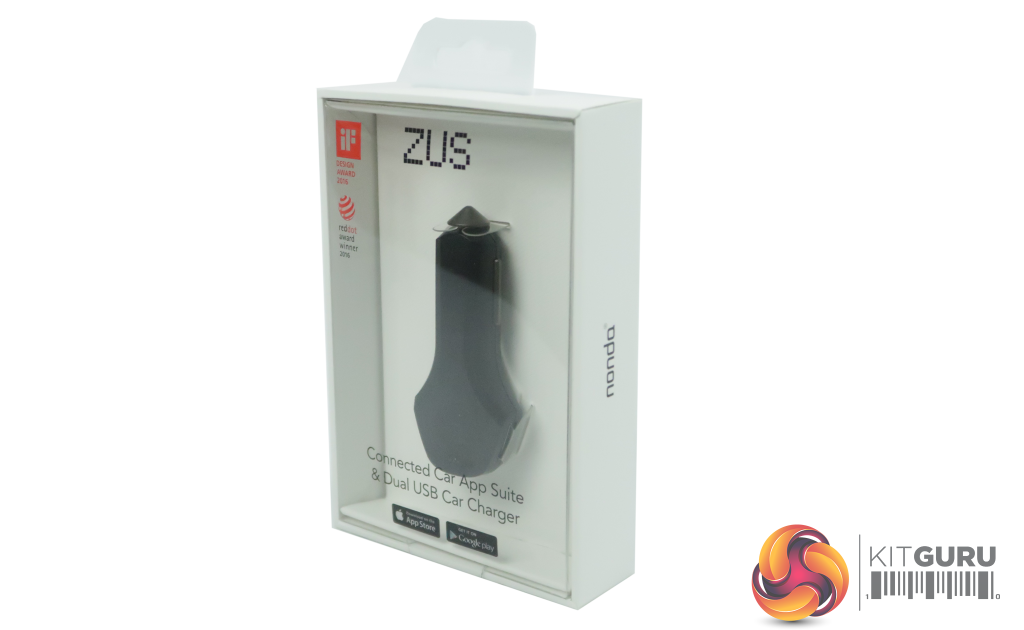 Nonda offer the world's first smart car charger with German engineering at its base. The charger is intended to be used with an application you have to download direct to your smart phone/device. Credit to Nonda – the app is easy to use and features straightforward instructions. Everything I went through for first time setup and general use afterwards seemed to work perfectly while maintaining simplicity.
The charger itself has been made to withstand more than the average car charger. It is marketed with the ability to withstand temperatures up to 100 degrees Celsius and still function after exposure. This is a fantastic selling point for the really hot summers where you decide to leave it in the car. The sun blazing through a car window can really bring up the temperature in your vehicle and direct sunlight can cause significant increase in the temperature of an object such as a charger. This ability to withstand high temperature is down to a unique cooling system relating to how the device outputs heat.
On to the reversible USB ports. 'Magical' is the first term that comes to mind! Think of the endless amount of times we have all had to try the USB port thinking we have the male lead the wrong way round only to find out we were correct all along. This device almost spoils the fun as it accepts the USB male port in both orientations. The charging side of things for the the ZUS didn't impress me fully but it brought a quick smile to my face when I saw the instant benefits.
Unfortunately, I have to draw the line on the full effectiveness in some cars. I currently have a KIA RIO 2015 with 2x 12V ports which are set a little back and have a plastic shroud to the side of them, making it difficult to use both USB ports unless you have a 90 degree USB to fit in the tight little gap. Obviously, Nonda really need to look out for Google and the competing free utilities they provide as most of them are like-for-like and some are even slightly better to use. Coupled with the fact that they are free makes Google's alternatives hard to beat.
This takes me onto my next point – tracking miles. This task has never been easier, in my opinion, as all you need to do is leave the application open in the background and it logs every journey you have taken. You can customise what you would like the calculation unit to display, such as £ per mile for example.
Super Duty Kevlar Cables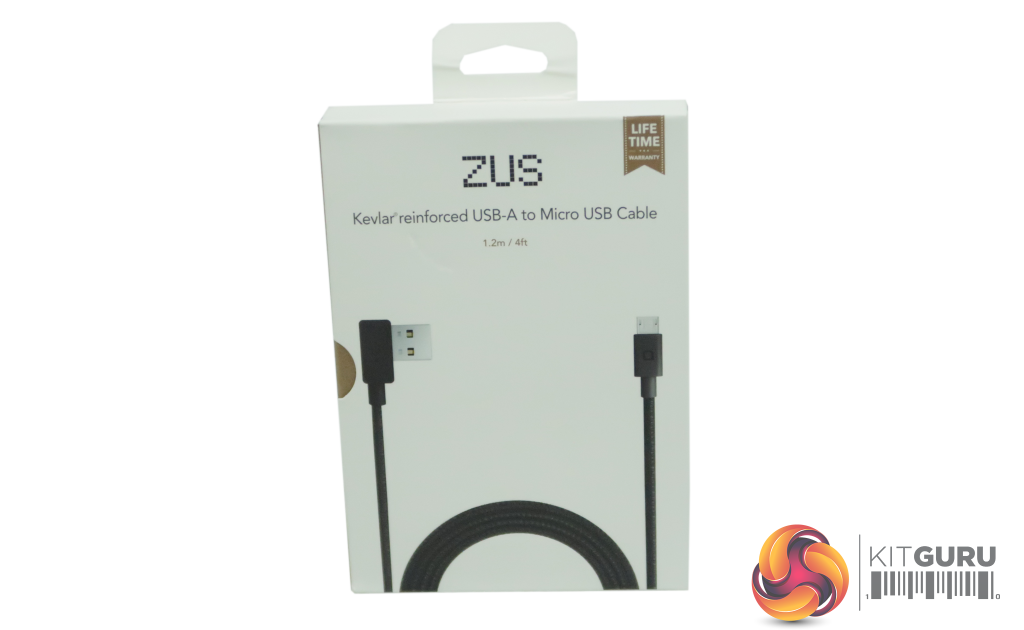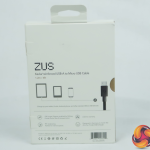 Nonda sent me over three 1 metre charging cables for different devices so that I could have a run down of what they offer. These were lightning , USB Type-C and Micro-USB cables. They are called 'Super Duty' cables and after testing I can see why. Although I only had the 90 degree USB cables to show you, Nonda still offer the straight cable as an option. However, they seem to want to push the 90 degree style along with the Nonda Zus charger. After use, I can vouch for the need to have one.
Showing they have trust in the cables, Nonda offer a "lifetime" warranty. This is based on general use of the product and not by the extreme measures shown in the video above. With Aramid fibre technology similar to what they use on cables sent into space, Nonda guarantee that you can apply around 15,000 twists and bends in the cable before it starts to suffer. By comparison, the average cable can only withstand around 8,000.
They are very durable and could support my weight of around 10 stone, pull a car and walk a couple of dogs. The fact that they did this without breaking is fantastic.
Pricing
Nonda ZUS Car Charger : $44.99 (£35.99 on Amazon)
Super Duty Kevlar Cables :$29.99 (£16.99-£18.91 on Amazon)
Closing Thoughts
Firstly, I'd like to say that I will be using or passing over the device to a family member who can get use out of it. I really liked the effort that Nonda seemed to put in to making the device very sleek in design while also packing a punch with its durability. A drawback for me was that, to use both USB ports I would be more than convinced to also buy the 90 degree cables which takes the price for this "gift" for yourself or another to nearly £70. I don't know how deep your pockets can go, but for me that is borderline.
I am not too fond of the fact that the application has to be running in the background or else it somewhat forgets to do its job. However, I guess that is a fault of the user just as much as the device, so if you find yourself in a rush i would advise using the pretty handy glove box and storing an emergency pen and paper if this is one of the main features that attracts you to the Smart car charger.
When they are competing with something that literally does it automatically I would want Nonda to take another look at the application to try and find a way around it constantly running in the background so that it automatically detects when you are in the car.
Tracking your business miles is a key thing but let's just say you forget to log a journey and a few months down the line you are caught short and have no recollection on how to manage it. All in all, these are things I can deal with having to do myself and whether you agree or not really depends on what type of person you are and the purpose as to why you're interested in this device.
If you want to plug it in and lean back whist it tracks everything automatically then you are only half way there. Maybe Nonda will have updates in the future for this. I'm happy to stick with them until such thing happens and if the updates do not appear then I am still happy overall.
A really nice feature which i praised so highly in the video review linked above was the "share your location" feature – like any other map application you can easily send a location over to anyone via multiple different social platforms such as Whatsapp, Snapchat and Facebook Messenger.
If you want to save yourself the trouble of doing this every time then you can easily suggest to the person you want to share your location with that they download the Free Nonda application. Then you can send them over a "Family Share" request so they get automatic real time updates as to the location of the vehicle. This I can not praise enough, my family used to have meeting points in case any of us went astray where we would all meet at a certain time and regroup.
I will be using this device for personal use in the future. For me and most users who naturally depend on the use of their mobile device for day to day communication – battery life is a huge deal. Being able to maintain a good battery life and also being able to charge it to full in the shortest time possible.
The Nonda ZUS unlike most 3rd party in car chargers makes full use of the Power from the 12V port and can provide almost 2x faster charging speeds. If that wasn't good enough for you then they even offer you a second USB port so you can simultaneously charge two devices just as fast.
Buy the Nonda Kit HERE.
Discuss on our Facebook page, over HERE.
Pros:
Durable
German Design
Sleek and Solid
Works exactly as stated
Log your business miles easily
Send your location
Cons:
Features close to another free product by Google
Application needs to stay open
You really need the cable with the charger
Together the price is steep
KitGuru Says: An interesting device from Nonda that solves a problem but is certainly not cheap.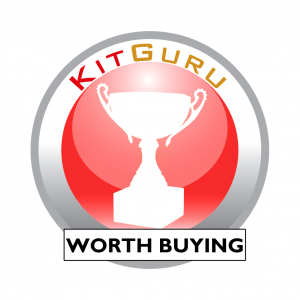 Be sure to check out our sponsors store EKWB here