Well that didn't take long, Nintendo has now denied reports suggesting that the company is currently considering using the Android operating system for its next console, known as the Nintendo NX. The rumors were a bit shaky from the start as Nintendo has been notorious for using proprietary technology that doesn't necessarily play well with other systems in the past.
In a statement sent to The Wall Street Journal, a spokesperson for Nintendo said that "there is no truth to the report saying that we are planning to adopt Android for NX". A Japanese newspaper, Nikkei, was the first to break the news this week but it appears to have led nowhere so far.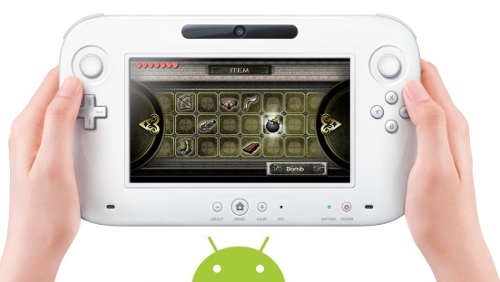 Image source: Android Community
It seems that Nintendo has learned to stamp out these rumors quickly. Earlier this year, reports began circulating suggesting that Nintendo and Netflix were collaborating on a live action TV series based on The Legend of Zelda. It took Nintendo quite a while to comment back then, which fueled speculation. This time around, it seems that Nintendo is looking to act fast when it comes to rumors.
Nintendo may still have considered using Android very briefly while in talks to begin making games for smartphones. Either way, it seems that we can expect another Nintendo-style OS on its next console. Although it will need to make some changes if it wants to win developers over with its next major hardware release.
Discuss on our Facebook page, HERE.
KitGuru Says: So there you have it, Nintendo's next console won't run Android, which is probably for the best, the Ouya set a somewhat negative connotation associated Android-based gaming consoles. What do you guys think Nintendo could do to win back third-party developer support with its next console? Being less strict with its franchise licenses could make a good start.