Six major high-tech industry companies on Tuesday said they would jointly develop a new wireless communication technology for various devices. The new interconnection will utilise existing and emerging wireless standards and will be designed to be compatible with a variety of operating systems
Atmel Corp., Broadcom Corp., Dell, Intel Corp., Samsung Electronics and Wind River on Tuesday announced formation of the Open Interconnect Consortium (OIC). The OIC will create a wireless interconnection specification for PCs, smartphones, tablets, home and industrial appliances as well as new wearable form factors. The technology will be a key specification in the world of Internet of Things (IoT).
Member companies will contribute software and engineering resources to the development of a protocol specification, open source implementation, and a certification program, all with a view of accelerating the development of the IoT.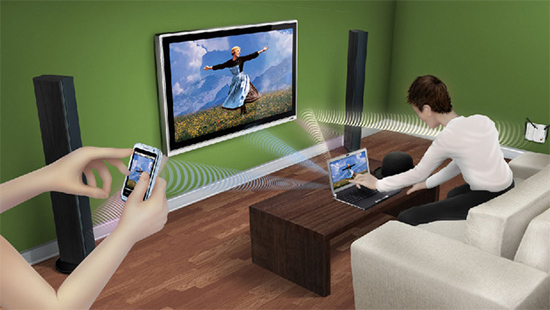 At present nothing is known about the specification developed by the OIC. The only thing that is clear today is that the technology will rely on intellectual properties owned by the aforementioned companies and will be open source. It will allow to enable interoperability between very different devices, so expect it to be secure, low-power and fast enough. It is unknown when do the companies involved plan to introduce the first version of the new standard.
"Open source is about collaboration and about choice. The Open Interconnect Consortium is yet another proof point how open source helps to fuel innovation," said Jim Zemlin, executive director of The Linux Foundation. "We look forward to the OIC's contribution in fostering an open environment to support the billions of connected devices coming online."
Discuss on our Facebook page, HERE.
KitGuru Says: There is a clear need for a sophisticated interconnection technology for modern devices. However, the world already has a plenty of wireless interconnections (Bluetooth, Wi-Fi, WiGig, 4G/LTE, etc.). Maybe the tech companies could use them instead of creating yet another one?