Four leading consumer electronics and display panel makers from Japan on Thursday signed a definitive agreement to establish a new company, JOLED, which will develop and eventually manufacture OLED display panels.
Japanese makers of displays and TV-sets, with exception of Sony Corp. and Panasonic Corp., have never invested a lot in development of OLED [organic light emitting diode] display panel technology, which is why at present Samsung Electronics and LG Electronics dominate the market of OLED screens. Earlier this year Sony decided to cease development of OLED, which seemed like a retreat. Apparently, this was the first step in creation of a new strong player on the market of OLED displays.
JOLED will be established by Innovation Network Corp. of Japan (INCJ), Japan Display Inc. (JDI) (an LCD technology joint venture by Sony, Toshiba, and Hitachi), Sony and Panasonic. INCJ and JDI will respectively hold 75% and 15% of the voting rights in JOLED, and Sony and Panasonic will each hold 5%.
Through this collaboration, the companies plan to accelerate the development and early commercialization of OLED display panels. JOLED is scheduled to be launched in January 2015. INCJ and JDI plan to make additional investments to fund a pilot manufacturing plant when the technology is ready for commercialization.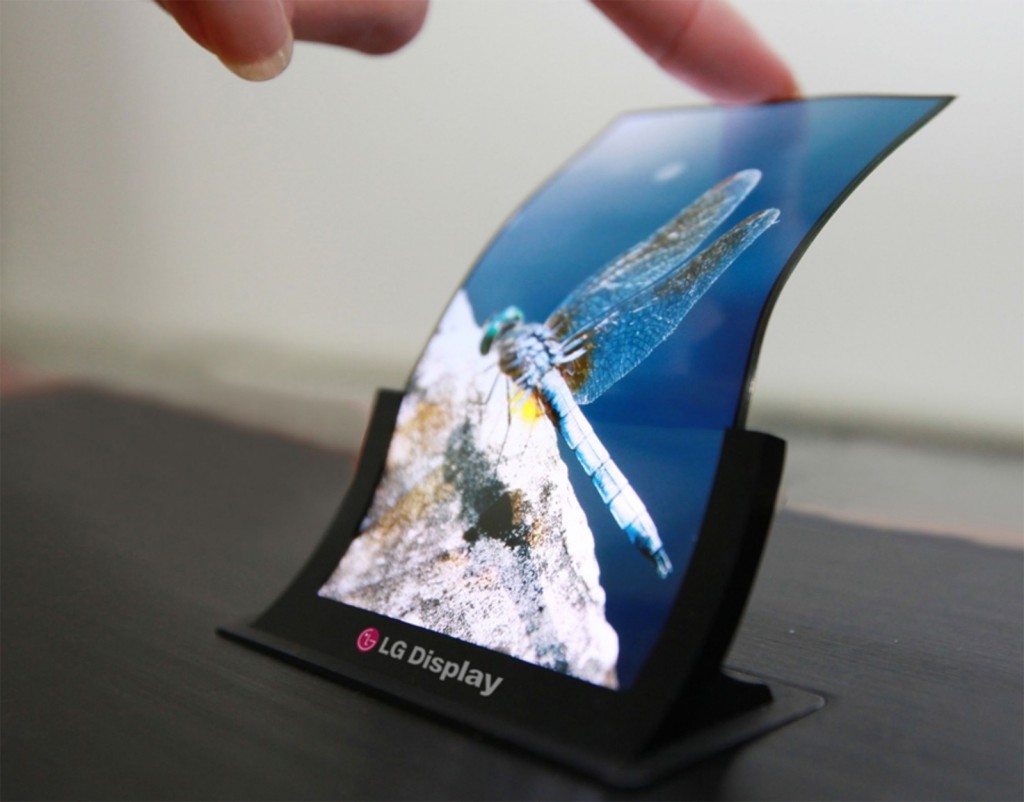 A flexible AMOLED display by LG.
JOLED intends to develop primarily medium-size OLED displays for use in tablets, notebooks, and signage, where the key features of OLED, such as lightness/thinness and flexibility, can be leveraged. The new company will inherit OLED technologies from Sony and Panasonic, including use of printing technology for OLED production, transparent amorphous oxide semiconductors, and flexible display technology. JOLED plans to invest significantly in creation of flexible display technologies, aiming for improved moldability and durability as well as further reduction in weight.
While JOLED initially plans to create and manufacture OLED displays primarily for mobile and wearable computing devices, it is possible that eventually the firm will also address the market of large OLED panels, such as those used for TVs and curved TVs.
JOLED will enable Sony and other makers of smartphones and wearables to use advanced OLED panels, which will boost their competitive positions against Samsung Electronics and LG. What is especially noteworthy is that JDI is one of Apple's key display suppliers. Therefore, it is possible that eventually the Cupertino, California-based consumer electronics giant might also adopt OLED displays.
Discuss on our Facebook page, HERE.
KitGuru Says: JOLED is at least a couple of years away from manufacturing its first products, so the establishment of the company has no immediate effect on the market at the moment. However, the industry knows a great example when a new joint venture became a significant market player. JDI, which began operations on the 1st of April, 2012, is now a leading supplier of display panels that has influence on the whole market.