Nokia Corp. announced on Wednesday its plan to acquire rival Alcatel-Lucent in an all-share deal. The transaction values Alcatel-Lucent at €15.6 billion. The new company will become the world's second largest supplier or telecommunication equipment (after Ericsson) and will be headed by the current Nokia top managers.
The combined company will not only have unique abilities to develop traditional telecommunication technologies, such as mobile broadband, IP routing, core networks, but also to address emerging devices, such as Internet of Things. The new company will focus on development of various future technologies, including 5G, IP and software-defined networking, cloud, analytics as well as sensors and imaging. The proposed firm will keep Nokia Technologies as a separate entity that will continue licensing patents and the incubation of new technologies.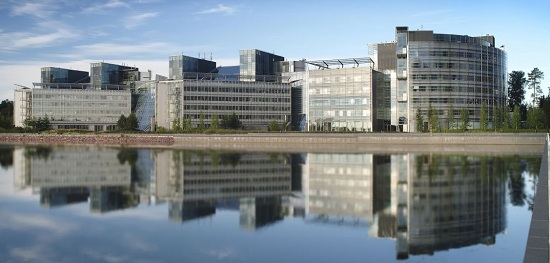 The combined company will have more than 114,000 employees globally of which 40 000 will be R&D engineers. The research and development budget of the two companies was approximately €4.7 in 2014. Very few companies in the world have so many engineers and so high R&D spending. In the coming years executives of the new company will have to carefully manage R&D expenses in order to realize all the benefits of the merger.
One of the potential problems of the combined company is that Alcatel-Lucent bleeds money (it lost billions in the recent years). Besides, not all Alcatel-Lucent technologies make a lot of sense for Nokia. On the other hand, thanks to the merger, Nokia will now be able to better address the North American market.
Nokia will give Alcatel-Lucent shareholders 0.55 shares in the new company for each of their old shares. The value of the transaction – €15.6 billion – represents 28 – 34 per cent premium for shareholders.
The merged company would have had net sales of €25.9 billion and a reported operating profit of €0.3 billion in 2014. The combined company will be called Nokia Corporation, with headquarters in Finland and a strong presence in France. Risto Siilasmaa is planned to serve as chairman, and Rajeev Suri as chief executive officer
Discuss on our Facebook page, HERE.
KitGuru Says: In the past, huge mergers between telecommunication giants were not too successful: competitors stole contracts while combined companies were busy with integration. Therefore, it remains to be seen how successful will this merger will be…