The chatter about Apple's TV-set has been around for years, but the company still has not reveal any plans about such product. This does not mean that Apple has completely abandoned the project. Apparently, the company is still working on it, albeit, in a very stealth mode.
"Based on talking to people in industry, I think it's pretty clear Apple is working on a TV, and I think time will set us free," said Gene Munster, an analyst with Piper Jaffray, in an interview with CNBC, reports Tech Trader Daily.
Back in 2011 Steve Jobs told his biographer Walter Isaacson that he was interested in making Apple TV and even knew how to re-invent a TV-set in general. Since then various financial analysts reported about Apple's plans to buy large LCD or OLED panels for the device or internal testing of the product. But while the current chief exec Tim Cook implied that the company was working on a TV project, he has never explicitly confirmed anything.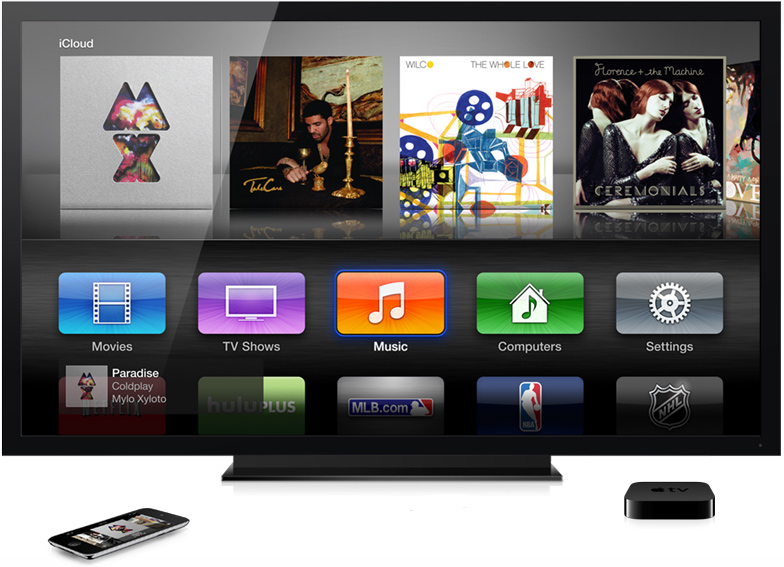 It is noteworthy that even Steve Jobs himself called TVs a "terrible business" back in 2010. TVs are replaced very infrequently, usually once in a decade, unlike smartphones or tablets, which are replaced every couple of years. That said, in order to actually earn on TVs, Apple will need to re-invent not only the device itself, but to create a business model that would guarantee it a reliable revenue stream over the lifespan of the product. For example, game console business is tailored to generate revenue and profits by selling content, not hardware.
Recent market rumours suggest that Apple is about to introduce new version of Apple TV set-top-box with support of applications, Siri assistant and other improvements. It is highly likely that Apple is testing many features of Apple TV on its STB, trying to determine what users actually need and for what they are eager to pay.
Apple did not comment on the news-story.
Discuss on our Facebook page, HERE.
KitGuru Says: While contemporary smart TV-sets are okay and bring a lot of valuable capabilities, they are still not as easy to use as smartphones or tablets. Moreover, actual smart TV experience in many cases is not exactly great. Apple knows how to create intuitive interfaces and exceptional user experiences. Therefore, if Apple decides to make a TV, that will be great for end-users and the market.