Rory Read, a former chief executive officer of Advanced Micro Devices, will join Dell next week, a media report claims. Mr. Read, who used to be a high-ranking executive of IBM's and Lenovo Group's PC divisions many years ago, will once again work at a computer hardware company. His future position remains unknown.
Recode.net reports that it is not clear precisely what Rory Read's title and role will be at Dell, but sources with knowledge of the matter described it as a "C-Level" position, likely in the Enterprise Group, where he would be reporting to chief commercial officer Marius Haas. Since Rory Read is usually credited with boosting sales and profitability of Lenovo's U.S. division.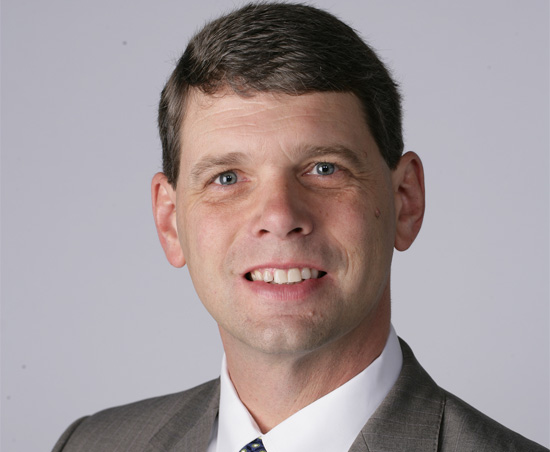 Since Rory Read worked at IBM and then Lenovo's PC business units for nearly three decades, he will likely find it comfortable to work at Dell. However, it remains to be seen whether the PC and IT giant will require experience that Mr. Read gained while at AMD.
Rory Read joined AMD during tough times in 2011. After AMD's board of directors ousted Dirk Meyer in early 2011, the company spent eight months trying to find a new CEO. During his tenure at the chip designer Mr. Read concentrated on making the company profitable. In order to do so, he reduced AMD's expenditures by about 30 per cent since 2012, performed a number of reorganizations, fired thousands of people and made a number of other tough business decisions. While AMD remained unprofitable most of the time while Mr. Read held the reigns, he managed to return a number of particularly good people to the company, including legendary Jim Keller and Raja Koduri.
Dell did not comment on the news-story.
Discuss on our Facebook page, HERE.
KitGuru Says: Back in October, 2014, AMD appointed Forrest Norrod, a former vice president and general manager of Dell's server business, on the position of senior vice president and general manager of AMD's enterprise, embedded and semi-custom (EESC) business group. It will be particularly ironic if Rory Read will be responsible for Dell's server business. Some might call the process as an exchange of executives between AMD and Dell.