Apple is among the last smartphone makers to offer oversized handsets to its customers. Looks like Apple's clients are so eager to get larger iPhones that pre-orders of the new devices topped four million units in the first 24 hours, a record for Apple.
"iPhone 6 and iPhone 6 Plus are better in every way, and we are thrilled customers love them as much as we do," said Tim Cook, Apple's CEO. "Pre-orders for iPhone 6 and iPhone 6 Plus set a new record for Apple, and we can't wait to get our best iPhones yet into the hands of customers starting this Friday."
According to Apple, demand for the new iPhones exceeds the initial pre-order supply. The company said that not all customers will receive their new phones in September, many orders will be delivered only in October. Those, who want to obtain iPhone 6 or iPhone 6 Plus this week are advised to get them from Apple's retail stores, the company's authorized resellers or from leading network carriers.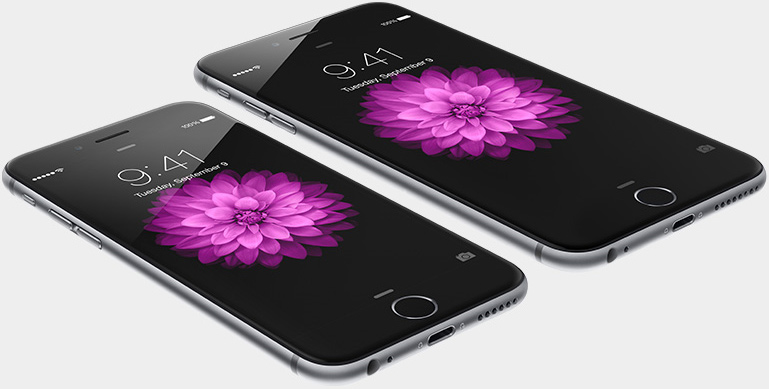 iPhone 6 and iPhone 6 Plus will be available in the U.S., Australia, Canada, France, Germany, Hong Kong, Japan, Puerto Rico, Singapore and the U.K. beginning this Friday, the 19th of September.
Apple's iPhone 6 features a 4.7" display, whereas the iPhone 6 Plus comes with a 5.5" full-HD screen. The novelties also feature all-new application processors, cameras and software. Market analysts expect Apple to sell record number of its new smartphones since a lot of customers will be eager to replace their old smartphones with new models featuring larger displays.
Discuss on our Facebook page, HERE.
KitGuru Says: While Apple will clearly sell a lot of iPhone 6 smartphones to its existing customers, it will be very interesting to see whether the company will re-capture market share thanks to its new handsets.