All modern mobile devices carry rather hefty price tags, but it is not a secret that their production costs are relatively low. Apple Watch is clearly not an exception. What is a bit surprising is that despite of the fact that the device is hard to produce, it has the lowest ratio of hardware costs to retail price that analysts from IHS Technology has ever researched. Apparently, the most affordable Apple Watch Sport model costs only $83.70 to make.
The teardown of the Apple Watch Sport 38mm (which retails for $349) by IHS Technology shows a bill of materials of $81.20 with the cost of production rising to $83.70 when the $2.50 manufacturing expenditure is added (see the whole bill of materials below). Companies like IHS cannot estimate how much Apple spent on development of hardware and software, IP licensing, logistics and other things. Besides, low yields also effectively increase Apple's costs. Nonetheless, it is still noteworthy that it does not cost a lot to produce Apple Watch.
"It is fairly typical for a first-generation product rollout to have a higher retail price versus hardware cost," said Kevin Keller, senior principal analyst-materials and cost benchmarking services for IHS Technology. "While retail prices always tend to decrease over time, the ratio for the Apple Watch is lower than what we saw for the iPhone 6 Plus and other new Apple products, and could be of great benefit to Apple's bottom line if sales match the interest the Apple Watch has generated."
The most expensive part of the Apple Watch Sport is its display module with force touch, ion-x cover glass and plastic OLED screen with 272*340 resolution, which costs $20.50. The application processor – which is a part of the highly-integrated S1 system-in-package module designed by Apple and made by an unknown manufacturer – costs around $10.2, DRAM memory and NAND flash storage chips – also integrated into S1 – add another $7.2 to the cost.
Apple Watch integrates many components found in other mobile devices, such as a Wi-Fi controller, an accelerometer/gyroscope, an audio codec and so on. Such components are already in mass production and do not cost a lot.
There are several all-new features and manufacturing methods used in the Apple Watch, including: a pulse oximeter, force touch sensor, "Taptic Engine" feedback, encapsulated modular printed circuit board (PCB) assembly and stacked-die integrated circuits (IC). Surprisingly, they also are not too expensive, according to IHS.
While the Apple Watch Sport comes with an inexpensive aluminium enclosure and an elastomer wristband, more advanced models are made of strengthened stainless steel or even gold alloys, which means that they are considerably more expensive to manufacture. Moreover, such Apple Watch models also come with sapphire crystal glass, leather or metallic bands, which are also costly.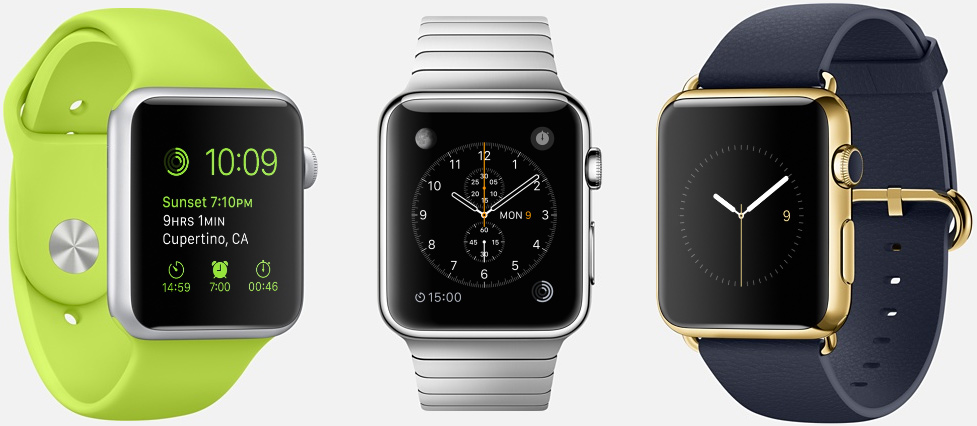 It is noteworthy that while the Apple Watch is already a tightly-integrated product, analysts believe that dimensions of certain components could be shrunk further. For example, the Taptic Engine, which contains a speaker and a linear actuator that provides haptic feedback and vibrations, could be made smaller.
"We found that the device consumes a substantial amount of space inside the watch, and we would expect further miniaturization of this function in future iterations of the product," said Mr. Keller.
Discuss on our Facebook page, HERE.
KitGuru Says: The first-generation Apple Watch is largely a test vehicle for many new technologies. At least some of its components could be optimized in terms of dimensions, other probably can increase performance over time. In short, Apple's future-generation Watch devices are going to be different compared to the first gen. What is remarkable is that Apple has managed to make even the first-gen product inexpensive from manufacturing point of view.