A Chinese blogger (or bloggers) has posted what he/she claims to be the first screenshots from Apple iOS 8, the next iteration of the company's mobile operating system. The screenshots confirm that some of the key innovations of the iOS 8 will focus on bringing health-oriented apps to the platform as well as aligning functionality of mobile devices with Macs.
The screenshots, which first emerged on a Weibo account and were then republished by 9to5Mac, reveal that the iOS 8 will have the same design and graphics user interface as the iOS 7, even the default wallpaper will remain the same. Based on the screenshots, iOS 8 will feature four new built-in apps, including Healthbook, Tips, Preview and TextEdit.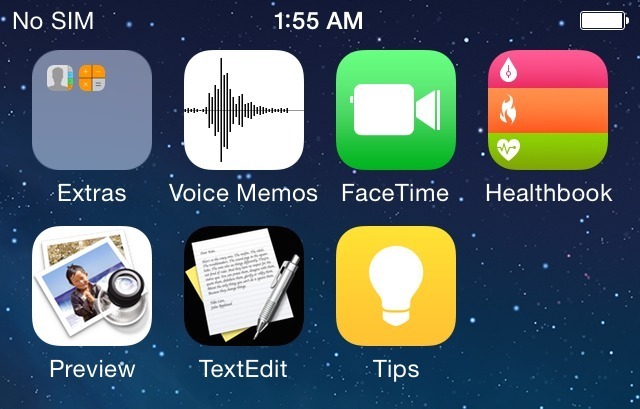 It is interesting to note that while the Healthbook and the Tips icons are drawn in minimalistic iOS7-like style, the Preview and TextEdit icons resemble the skeuomorphism of the iOS 6 and earlier versions of Apple's mobile platforms. This may mean that either the icons will change by the time iOS 8 becomes commercial, Apple will alter its approach to the icons or the pictures are not genuine.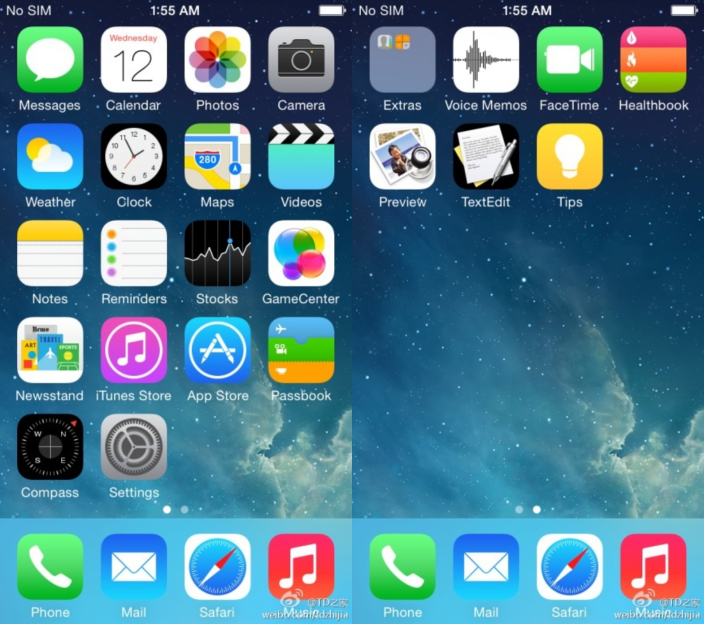 As reported, the rumoured iWatch smart band (and particularly some other smart bands) will rely on Healthbook stack of applications that will monitor exercise, diet, sleep, stress, medication adherence and so on. Just like Passbook and Newsstand, the Healthbook will support both Apple's and third-party apps. Reportedly, Apple's idea is to create a digital health platform with the help of its partners. The iWatch will likely send the data to iPhones with M7 motion co-processor for analysis and display.
The Preview and TextEdit will allow quick viewing of PDFs, images, text documents and other things that are stored in the iCloud. This essentially means that the iPhones and iPads will gain access to user's files stored on their Macs and uploaded automatically to the iCloud.
Apple did not comment on the news-story.
KitGuru Says: Just four new apps for a major release of the OS?