Apple plans to start sales of its eighth-generation iPhone smartphones on Friday, the 19th of September, according to reports from China and Germany. Since Apple traditionally starts to sell new iPhones on the largest markets in September, the information looks rather trustworthy.
Starting from late May this year Deutsche Telekom has been contacting customers whose contracts are about to expire and proposed to sign up for a new contract and get the iPhone 6 on the 19th of September, 2014, reports BGR web-site. Chinese web portal Tencent also reported this week that Apple intends to start selling the new iPhones on the 19th of September citing its own sources, reports MacRumours.
Since Apple traditionally starts to sell its new smartphones in September or October, it is highly likely that the iPhone 6 will actually become available on initial markets starting from the 19th of September, 2014.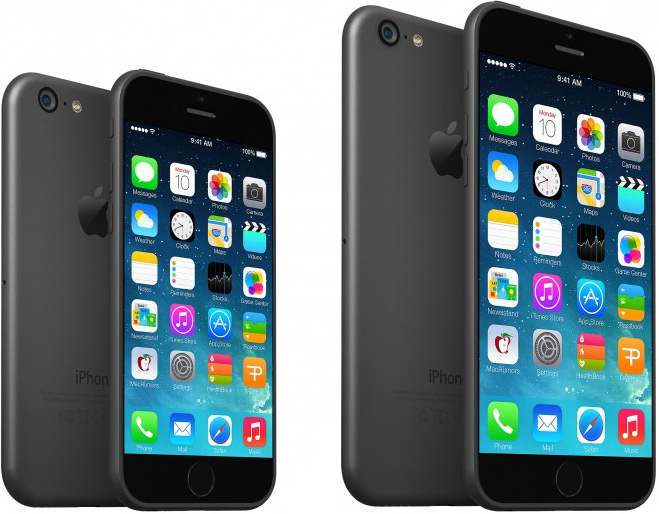 Apple iPhone 6 prototype created by an artist and published by MacRumours.
Apple iPhone 6 is projected to exist in two versions: with a 4.7" screen and with a 5.5" display. While it is guaranteed that the 4.7" models will be available starting September 19, 2014, it is unclear when the 5.5" smartphones from Apple are set to emerge on the market.
As reported, the iPhone 6 models will receive a brand-new design. The new smartphones will be taller and "rounder" than the current iPhone 5S handsets. The eighth-generation iPhone will also be based on the all-new Apple A8 system-on-chips and will use the iOS 8 operating system.
Apple did not comment on the news-story.
Discuss on our Facebook page, HERE.
KitGuru Says: Looks like Apple plans to start selling the next-gen iPhones exactly when expected. What remains to be seen now is whether Apple will be able to fulfill the demand for larger iPhones this year since bigger phones are sometimes trickier to manufacture.