Qualcomm's second lawsuit against Apple might have been dismissed in Germany, but that hasn't slowed the chipmaker's offensive against the company as their patent battles rage on. This time, Qualcomm has stipulated that the iPhone maker owes the company $31 million for its alleged violations.
When Apple replaced Qualcomm modems with Intel in its 2017 iPhones, the US smartphone manufacturer didn't quite realise the whirlwind that would be unleashed. Qualcomm quickly accused Apple of breaching three of its patents without seeking permission, resulting in an exchange of blows back and forth between the two companies.
Detailing the patents, CNET states that one allows the iPhone to quickly connect to mobile data and Wi-Fi once the device has been switched on, while another outlines how the graphics processor utilises battery life. The final patent delves into how applications handle data, directing traffic towards the processor and modem to maximise usage.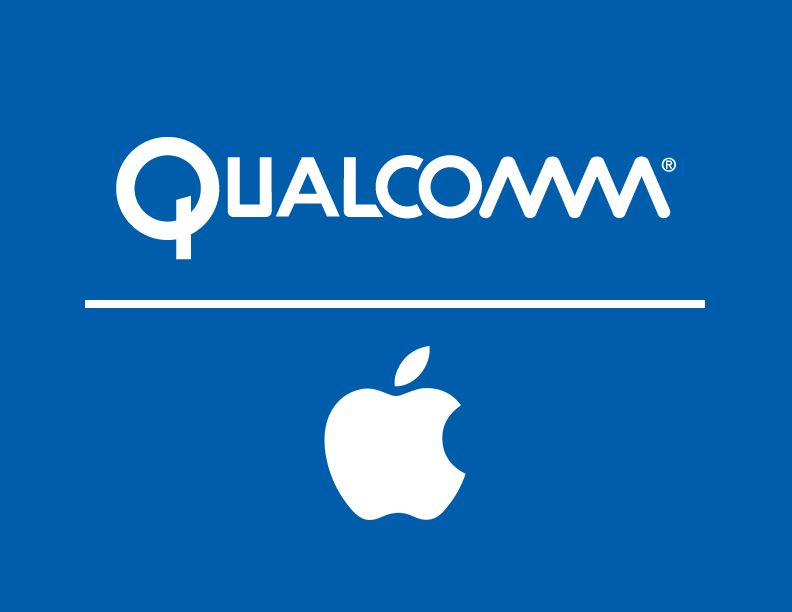 The latest hearing in the case of Qualcomm vs Apple brought Torrey Partners' economist Patrick Kennedy to the stand as an expert witness defending the chipmaker's claims. Apple scoffed at the proposed $31 million (£24m) Kennedy said was owed to Qualcomm, which was equal to $1.40 per infringing iPhone.
Apple isn't denying its use of the technology, or even Qualcomm's stake in the patents. Instead, it argues that engineer Arjuna Siva co-created one of the technologies during his time at Apple and should therefore be named on the patent. Initially set to testify on Apple's behalf, Siva backed out after he retained new counsel from his current employer, Google.
The iPhone maker claimed that this was an attempt at witness tampering as Siva's representative was formerly employed by Qualcomm's current representative, Quinn Emanuel. It is uncertain how far these claims will be carried, or Apple's defence moving forward.
KitGuru Says: Qualcomm doesn't seem to be letting up and is determined to make Apple pay for the patent war it seemingly started. At least this is significantly less than the $7 billion Qualcomm demanded in royalties last year.