For years, Apple has been offering up a 2560×1440 Thunderbolt Cinema Display in its store and while it is still around for now, the company is discontinuing it this year, meaning once current stock sells out, there won't be any more on the way.
Apple has been selling a cinema display for years but it is rarely updated and often on the highly expensive side, the current Thunderbolt supported model costs $999 right now for instance.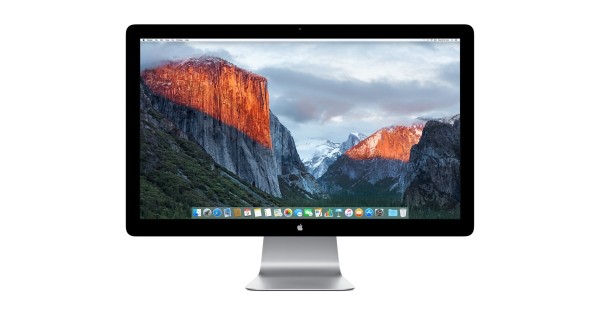 While Apple still has a couple of events left in the year to announce new products, this does seem to be the end for the company's involvement in the display market. In a statement, an Apple spokesperson confirmed the news to The Verge: "We're discontinuing the Apple Thunderbolt Display. It will be available through Apple.com, Apple's retail stores and Apple Authorized Resellers while supplies last. There are a number of great third-party options available for Mac users."
If you need a new display for your Mac set up, then you will now need to seek out third-party options. Fortunately, there are tons of great monitors out there with sleeker designs, higher resolutions and all at a lower price.
KitGuru Says: Apple's Cinema Displays have always looked really nice but they are quite pricey for what they are. I do wonder how many people will really miss the cinema display though, particularly since there has always been decent third-party options available.