The Apple TV is set to be announced at next Wednesday's iPhone 6S event. This will be the first major revision to Apple's set top box in years and we are expecting some pretty big changes for the device. For starters, according to a new internal spec leak, the new Apple TV will actually be fairly powerful, sporting a modified A8 chip.
The device will also come in to variants, an 8GB model and a 16GB model, which is a little on the low side, particularly if you're going to want to download HD movies. However, it should be enough to get some decent streaming apps on there.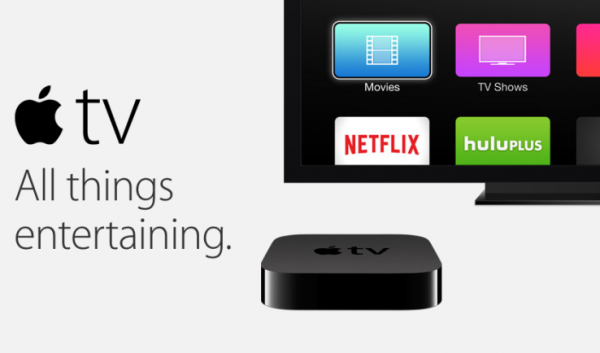 According to 9to5Mac's sources, the base model with 8GB of storage may start at $149.99 while the 16GB model will come in at $199.99, which coincides with earlier pricing rumours that we heard during the week.
Software-wise, the new Apple TV will make the jump to iOS, which is perhaps the biggest change. This means that the device will be able to run games, connect third-party controllers and have access to plenty of other streaming apps that were previously unavailable.
Given that the current Apple TV still runs an A5 chip, the upgrade to A8 should provide a substantial improvement. Either way, all will be revealed next week.
KitGuru Says: The Apple TV is about to receive a pretty big reboot. The jump to iOS 9 should mean plenty of app support too, which is going to be important. However, I wish Apple would stop skimping out on storage. These days, even 16GB is bordering on too little. Personally, I think 32GB is the perfect starting point for any smart device that you are going to be storing apps on.