Fallout 4 isn't just going to be Bethesda's biggest game yet in terms of size but it is also going to be the most fleshed out as it has recently been revealed that the latest entry to the series will have more spoken dialogue lines than both Skyrim and Fallout 3 combined.
In total, there are around 111,000 lines of dialogue in the game. Obviously recording all of those lines took a number of years, unfortunately though, Three Dog won't be returning, which is a bit of a shame, particularly since a couple of the Fallout 4 teases over the last few years came from Three Dog's voice actor.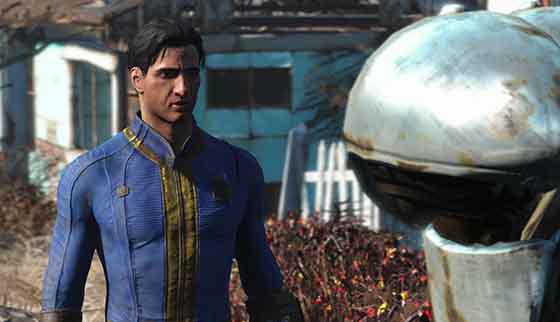 That number is boosted by the fact that Fallout 4 will be the first game in the series to feature a fully voiced protagonist, which should help add more emotional depth as players make their way through the game. Earlier this year, Fallout 4's director, Todd Howard had also revealed that two voice actors, Courtenay Taylor and Brian T. Delaney, recorded over 13,000 themselves.
Aside from that, the story of Fallout 4 is going to be kept under wraps until launch, which isn't too far off as the game will be releasing on the 10th of November this year, with modding tools expected to follow next year.
KitGuru Says: Bethesda keeps dropping these little tidbits here and there to help keep the Fallout 4 hype train going and it's probably working. I'm personally really looking forward to the game. Are any of you looking forward to Fallout 4? Have you pre-ordered it ahead of time? I know a few people who went ahead and picked up the Pip-boy edition.