In October last year, Apple introduced the iPad Pro, giving the iPad Air 2 another year in the spotlight as the company's leading 10-inch tablet. However, it looks like it could be replaced quite soon as supply chain sources are claiming that the iPad Air 3 could be coming as soon as March with a 4K screen and packed with slightly more powerful internals.
According to 9to5Mac, the iPad Air 3 will likely be unveiled at an event taking place in the middle of March alongside what may be called the iPhone 5Se, an iPhone 5s-like device with iPhone 6S internals and features.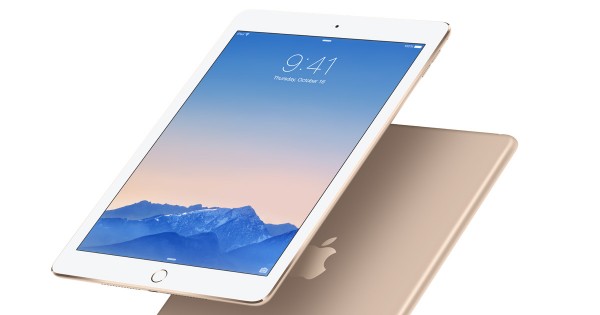 The iPad Air 3 is also tipped to come with a quad-speaker design and a rear-facing flash for the camera. We don't know if the iPad Air 3 will get one of Apple's newer A9 or A9x chips but we do know that it may come with up to 4GB of RAM for heavy multi-taskers. Aside from that, the iPad Air 3 will likely keep a similar design to the Air 2, which uses Apple's A8x chip.
KitGuru Says: It would be unusual for Apple to launch a brand new iPad this early in the year but given that it is likely also launching its 4-inch iPhone in March, it makes sense for it to tack another product announcement on. The company will need to give users a good reason to upgrade though, after all the iPad Air and iPad Air 2 still perform very well.