Over the last few weeks, rumors have begun circulating about Apple's 2018 iPhone plans. This year, we saw a shakeup to the iPhone lineup with the introduction of the iPhone 8, 8 Plus and iPhone X- the first iPhone to sport an OLED display. Next year, Apple will apparently be releasing two OLED iPhones, with Samsung supplying the displays for one, and LG taking the reigns for the other.
A supply-chain report this week is claiming that Apple will diversify its OLED iPhone models later this year. There will be another 5.8-inch OLED iPhone just like the iPhone X but Apple will also apparently be releasing a larger 6.5-inch version. Reports surrounding an even larger iPhone have been mixed, some have been claiming the second OLED model will be 6.5-inches, while others have claimed somewhere in the 6.2 to 6.3-inch range. Now it seems that reports are learning more towards 6.5-inches being the correct size.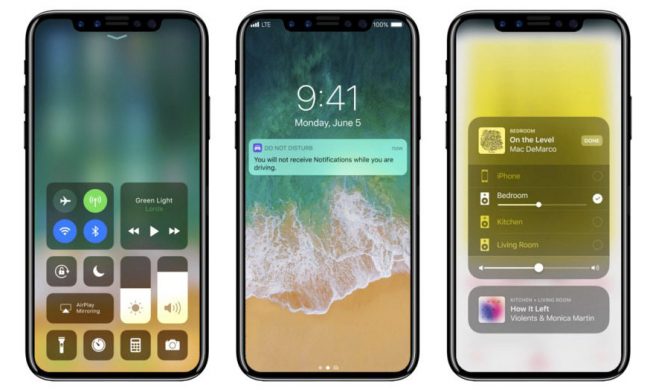 Samsung will reportedly remain on board as the main supplier for Apple's smaller OLED displays. Meanwhile, Apple is set to finalize a deal with LG to supply larger OLED displays for one of its 2018 iPhones. This coincides with reports last year that Apple would be investing up to $2.6 billion in LG Display to allow the company to build more OLED production lines and dedicate some of them exclusively to Apple's orders.
This is part of Apple's plan to combat supply shortages, which plagued the iPhone X over the course of 2017 and forced the company to push its release date to November.
KitGuru Says: It looks like we can expect an even bigger OLED iPhone this year, which will also likely feature a high screen to body ratio. My main concern at this point would be pricing, as the iPhone X raised the bar to $999, a Plus model would increase prices even further and start entering MacBook Pro territory.