There is a new Apple rumour almost every other day, today we got wind of some news about the upcoming Apple TV. We have been hearing about Apple's latest set top box for some time now, which is currently expected to launch later this year alongside the company's new TV streaming service.
Now, it looks like we can expect the Apple TV in September, complete with Siri functionality and an App Store. While Apple usually reserves its September event to focus on its latest iPhones, this year it may also bring along its new Apple TV revision.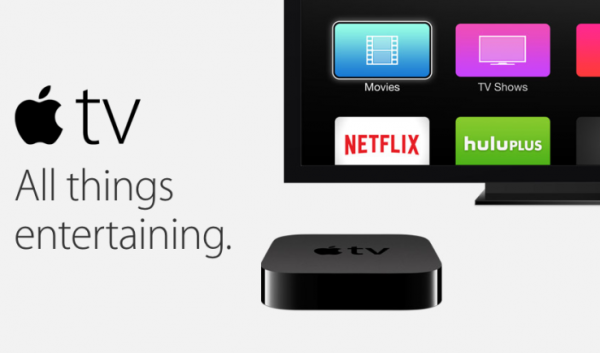 The new remote will come with a slight re-design, a touch pad and presumably a microphone in order to activate Siri. The App Store will also be a big addition as the Apple TV has just used iTunes for years. The Apple TV hasn't actually received a major update since 2012, which is likely due to Apple's internal focus on building an actual TV, which was later cancelled.
According to BuzzFeed, Apple was initially planning to reveal its new Apple TV along with its TV streaming service back in June at WWDC, though its plans got pushed back a bit. Now it seems that Apple is moving ahead with plans for its new set top box, though plans for its streaming service may have to take a back seat once again due to prolonged negotiations with networks.
Discuss on our Facebook page, HERE.
KitGuru Says: Apple hasn't put a ton of focus in to the Apple TV over the last few years but it seems to have something up its sleeve for 2015. Do any of you happen to have an Apple TV or even an Android TV box?