Over the last year, there has been a lot of controversy surrounding Apple's tax payments here in Europe. The company based its EU HQ in Ireland and benefitted from lower corporation tax, which the European Commission objected to, handing down a €13 billion fine. The Irish government is siding with Apple in appealing the decision but now it looks like the US government may also be stepping in.
According to sources speaking with Reuters, the US government is looking to 'intervene in Apple's appeal' against the European Union's fine. We do know that the Obama administration previously sided with Apple on the issue and while the Trump administration has yet to say anything publicly about the case, the US has "filed an application" with the EU, seeking a say in the case.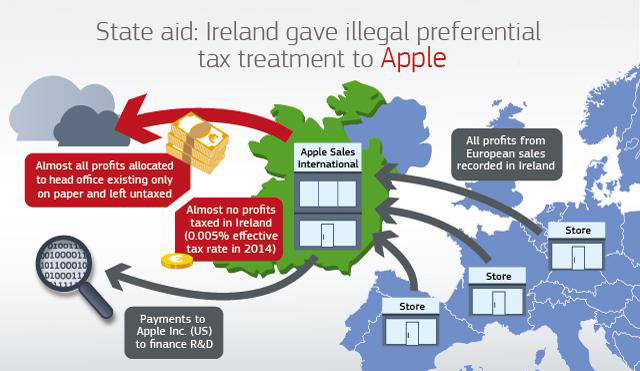 Here is the full quote from the source: "I can confirm the United States filed an application with the European Union General Court to intervene in the case involving the retroactive application of state aid rules to Apple". The European General Court is expected to hear the case later on in 2018.
KitGuru Says: We aren't going to see any resolution to this case for quite some time but it is interesting to hear that the US government wants to step in. Whether or not the EU will play along remains to be seen.