Apple yesterday stealth announced its new high end AirPods – the AirPods Pro. It'll sit anongside the second generation AirPods, while offering a number of upgrades, namely, a new design for a better fit, active noise cancelling, 'transparency mode', an adaptive equaliser, and sweat and water resistance, all for £249.
The new design of the AirPods, while somewhat similar, features one major difference. The tip of the AirPods is made from a soft silicon, as opposed to hard plastic, with three different size options "conform[ing] to your ear shape, keeping AirPods Pro secure. And with vents helping to equalise pressure".
Another major upgrade is the inclusion of active noise cancellation. This feature works by using external microphones to detect outside noise, then countering it equally to cancel out the noise before it reaches your ears. Apple claims that "AirPods Pro are the only in-ear headphones with Active Noise Cancellation that continuously adapts to the geometry of your ear and the fit of the ear tips" with the noise cancellation being "continuously adjusted at 200 times per second for truly immersive sound".
Accompanying the active noise cancellation is 'transparency mode' which uses the microphones to allow you to hear the world around you by squeezing the stem of the AirPods, letting outside sounds in, for if you need to talk to someone. The adaptive equaliser will factor the shape of your ear into its equation, making for a sound that is pleasing to your ears.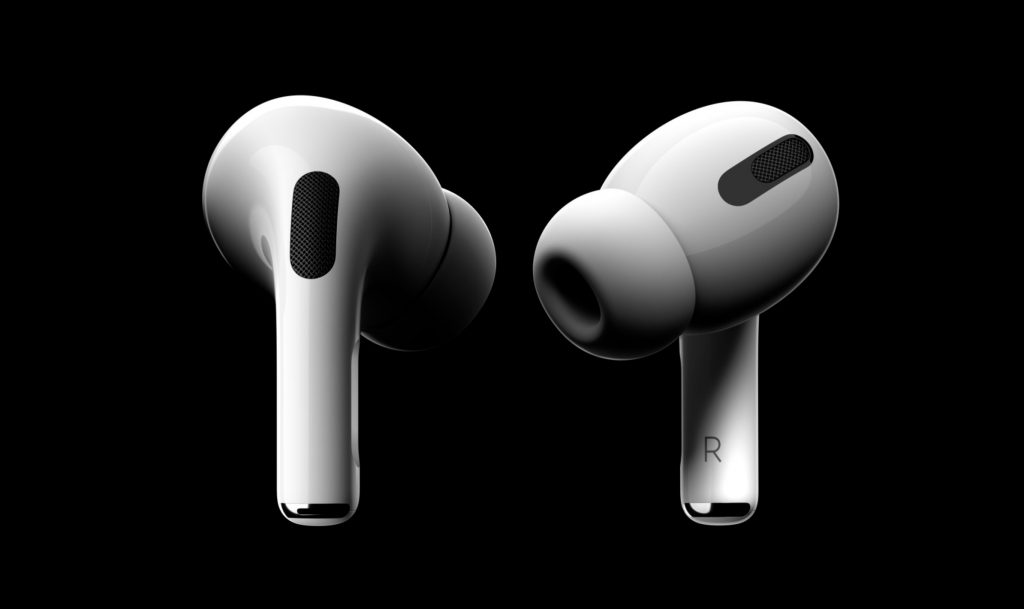 The AirPods Pro will feature improved sound quality, sweat and water resistance (IPX4), comes with a wireless charging case by default, and will use a lightning to usb-C cable. Other small differences are the fact that the AirPods case is shorter, but wider and thicker, the battery life, while comparable, will give you 30 mins less listening time if you use the active noise cancellation, and the AirPods themselves are shorter, but heavier.
The AirPods Pro will be releasing on the 30th of October for £249, which is a £50 premium over the gen 2 with a wireless case, or a £90 premium over the ones without. They will require iOS 13.2 to function, so make sure your phone is updated.
KitGuru says: What do you think of Apple's latest offering? Will you be buying the AirPods Pro? Do you think Apple has done enough to justify the increased price? Or are you more of an Android person? Let us know down below.