Apple has been preparing for the high demand of its next flagship smartphone, with production on the iPhone 8 starting much earlier than usual. Despite this, it looks like only 4 million units will be ready for release due to a shortage of OLED panels.
Samsung were to provide as many as 92 million OLED displays in 2017 after Apple struck a two-year deal to make them the exclusive provider of OLED display panels for the iPhone 8. A report from Digitimes highlights that "industry sources have predicted shipments of upcoming iPhones could be interrupted," after a drastic shortage in the 5.8" OLED displays, claiming that only 3-4 million will be ready by September. If true, this will provide a large dent into the approximate 200 million annual iPhone sales and could potentially alter the agreement currently in place between the two companies.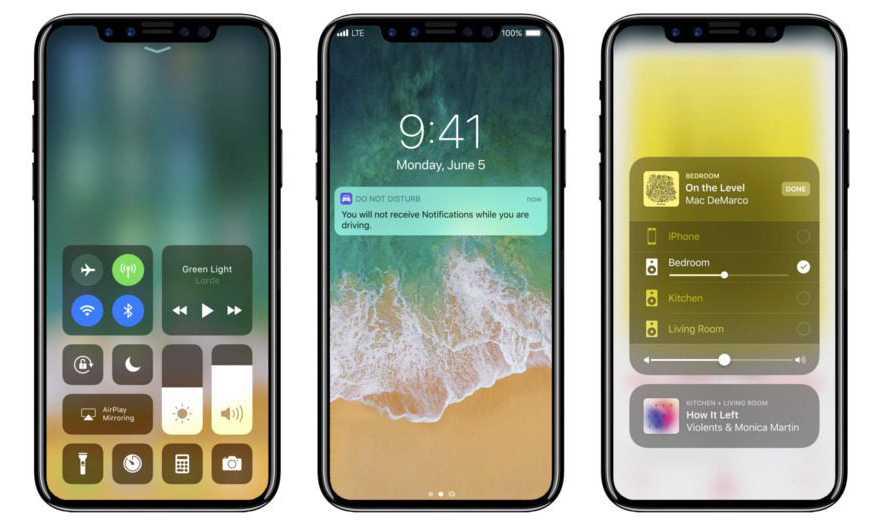 iPhone 8 render by iDropNews
"The latest speculation comes even though chipset suppliers have begun delivering related parts to the iPhone supply in the second quarter, and iPhone assemblers Foxconn Electronics, Pegatron and Wistron have been stepping up efforts to recruit more workers for their assembly lines in China, said the sources," Digitime's sources said. The extra workers will indeed be needed to cover demand once supply manages to reach the manufacturer.
The report only indicates that the iPhone 8 is to be affected by the shortage whereas the two iPhone 7 devices sporting an LCD display remain on track. It's unlikely that Apple will forgo its September media event to announce the next-generation iPhone line-up, so we can expect an official response then and more potential leaks come out of the woodwork as usual in the run up.
KitGuru Says: After seeing the remarkable improvement to colour quality and contrast ratio in OLED TVs, perhaps the wait will be worth it albeit frustrating. Are you willing to wait a little longer to pick up an iPhone 8?