Companies across the world are pumping a lot of money into 5G technology, as smartphone manufacturers and network operators gear up to make the equipment commercially available early next year. US carrier Sprint has announced its partnership with LG to bolster its next-generation wireless offerings in the first half of 2019.
"Sprint is moving fast on the road to 5G and we are thrilled to announce the first 5G smartphone with the innovative team at LG. LG has done tremendous work developing technical designs that enable us to be among the first movers in mobile 5G," said Dr. John Saw, Sprint chief technology officer.
"Today's announcement brings us one step closer to putting a beautifully-designed advanced 5G smartphone in our customer's hands. And we're excited to revolutionize the mobile industry as we dramatically improve the way Sprint customers work, play and stay connected."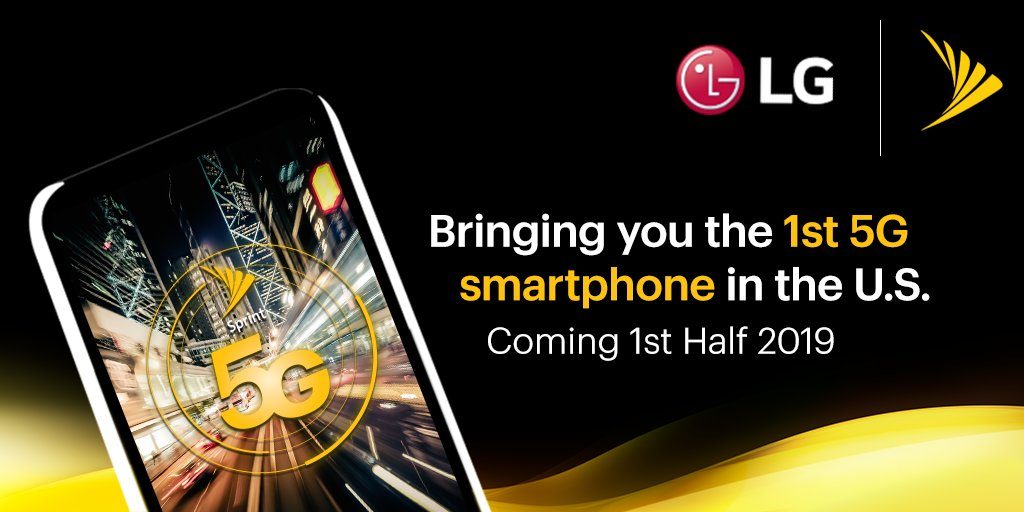 Sprint's Massive MIMO technology is a key part of its 5G strategy, allowing devices to deliver "up to 10 times the capacity of current LTE systems." This is particularly useful in high-traffic locations and high-bandwidth applications providing that users have unlimited data to keep up with the increased speeds.
LG hasn't released any details on its new smartphone, but with the inclusion of 5G technology, it is believed to replace the G7 ThinQ as its flagship offering. The release window is still vague, highlighting a release in the United States within the first half of 2019, however LG does have a penchant for May launches as per its previous launches.
No officially revealed smartphone has 5G capability just yet, with 2019 expected to usher in premium handsets featuring the technology depending on Intel and Samsung's push to deliver modems. OnePlus has announced its efforts, while Huawei has been applying the technology to CPE (customer-premises equipment).
KitGuru Says: Every time I read or write about 5G, I get a little melancholy that ISPs in the UK fail to deliver such speeds for a remotely good price. Hopefully 5G helps shape the wireless tech landscape a little better when it launches.