With such a vast number of mobile devices supporting external portable storage these days, choosing the right device to suit your needs can be a daunting prospect. ADATA has made that decision more simple with the release of a new external SSD range that covers all the bases.
Whether you are looking for a portable storage device for data on the move or to extend storage for games consoles, the ADATA SC685 external solid-state drive may be just what you need. The ADATA SC685 series features a slim and compact form factor which the company claims that despite its portable size, it is big on capacity and will transfer data in no time.
As well as being compact and thin, the Sc685 series is also very light, weighing in at just 35g. measuring only 9.5mm, the thickness of the SC685 is comparable to modern smartphones, so it could easily be carried in the users pocket for hassle-free mobility.
Despite the ultra-portable form factor, the SC685 is up to 6.6 times faster than traditional external storage devices fitted with mechanical hard drives, providing users with exceptionally fast data transfer rates. The SC685 is capable of transferring a 10 GB 4k movie in just 20 seconds.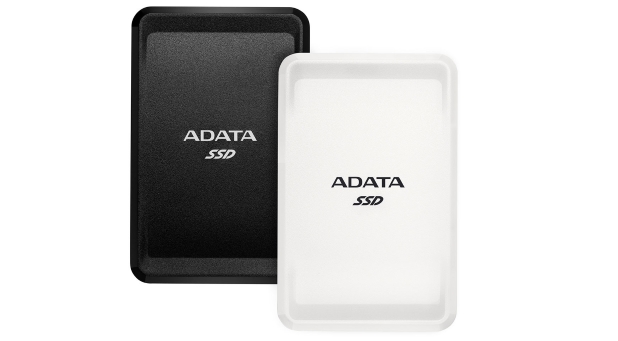 The ADATA SC685 is available in various storage options with 250 GB, 1 TB and 2TB capacities to meet the needs of different users. The SC685 includes USB Type-C connectivity which provides a reversible connection so there is no annoying one way only traditional USB Type-A port to be frustrated with. The device is fully plug and play compatible with Windows, Mac OS and Android so content can be moved seamlessly between the various operating systems.
ADATA says the exact availability may vary between regions. However, there is no confusion regarding product support as the SC685 is backed by a 3-year warranty for user peace of mind.
Discuss on our Facebook page HERE.
KitGuru says: Fast portable SSD storage like the new SC685 from ADATA is just what a busy professional needs to access data on the move quickly. The SC685 portable SSD can also assist console gamers with high-speed storage and access to their favourite games.