HTC's smartphone business hasn't been going too well in recent years. Its flagship devices have failed to find the strong market they needed to be a life-saver for the company, though it has found some success in 2016 with its VR ventures. However this doesn't mean it's giving up on phones. A newly announced smartphone, known as the Bolt, uses the sprinter of the same name to advertise its speed.
Debuted today at the same Alibaba event that HTC showed off its new wireless Vive upgrade kit, the Bolt uses Qualcomm's Snapdragon X10 LTE modem, which we're told enables an unparalleled online browsing experience. Designed specifically for the Sprint LTE Plus U.S. mobile network, the device is available now in the U.S. priced at $25 a month over a two year contract.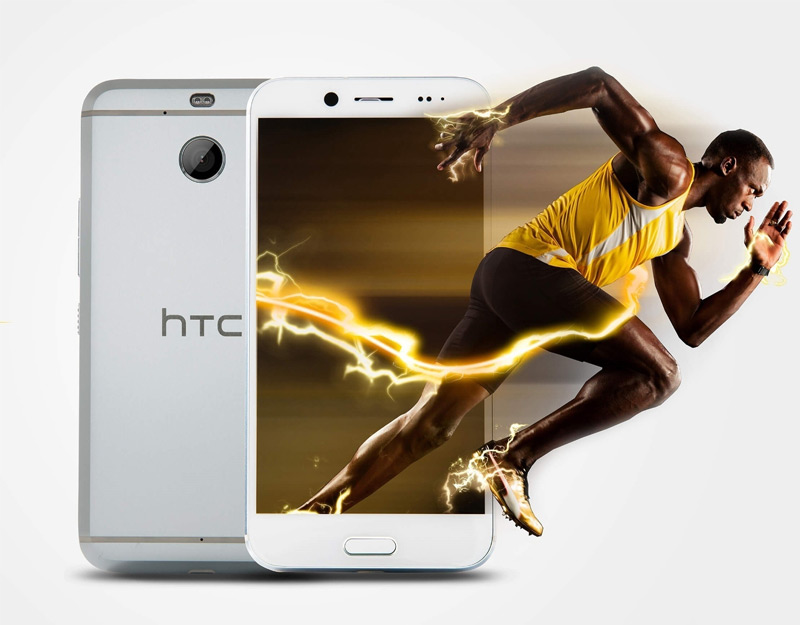 Hardware wise the device features a 5.5 inch 2k display, built into a water-resistant, aluminium body which wraps around the Snapdragon processor, 3GB  of RAM and 32GB of storage space . It comes complete with new "HTC BoomSound,", USB Type-C headphones, which automatically adjust volume and other aspects of music to suit the environment you're in and your own unique ear shape.
The camera is 16MP, supports optical image stabilisation and 4K video even in low light. The quick camera launch and autofocus in just 0.3 seconds, should make it easier to catch those fleeting moments. On the front there's a secondary 8MP camera, with auto-HDR, so selfies should be extra vibrant.  There's also a larger panoramic mode, great for adding in additional friends and family.
The phone comes running Android 7.0 Nougat, has a built in fingerprint sensor, supports HTC Freestyle Layout for full UI customisation and thanks to a 3,200mAh battery, it should last a day more on a single charge.
Discuss on our Facebook page, HERE.
KitGuru Says: It doesn't sound like the Bolt is being marketed in the UK just yet, but if it was, is it the kind of handset you're interested in? I've been rather happy with my Xperia Z5 Compact for the past few months. Not sure my little hands would want to go back to a full size phone.