Synthetic gaming benchmarks from 3DMark were of course excellent with our full size 2070 Super so it performed as expected coming first in Fire Strike, Fire Strike Ultra and Time Strike tests beating out all the other systems.
For real world gaming, I tried to push the laptop to the absolute maximum, often going above presets where possible to put everything to the highest settings. We're testing how it performs under load but remember you can always turn down settings or use other presets for better FPS.
We will start with Call of Duty MW because I tested it with both ray tracing on and off with the same settings just to see the results. With raytracing off we gain nearly 20 FPS but honestly even with it on we still got playable frame rates!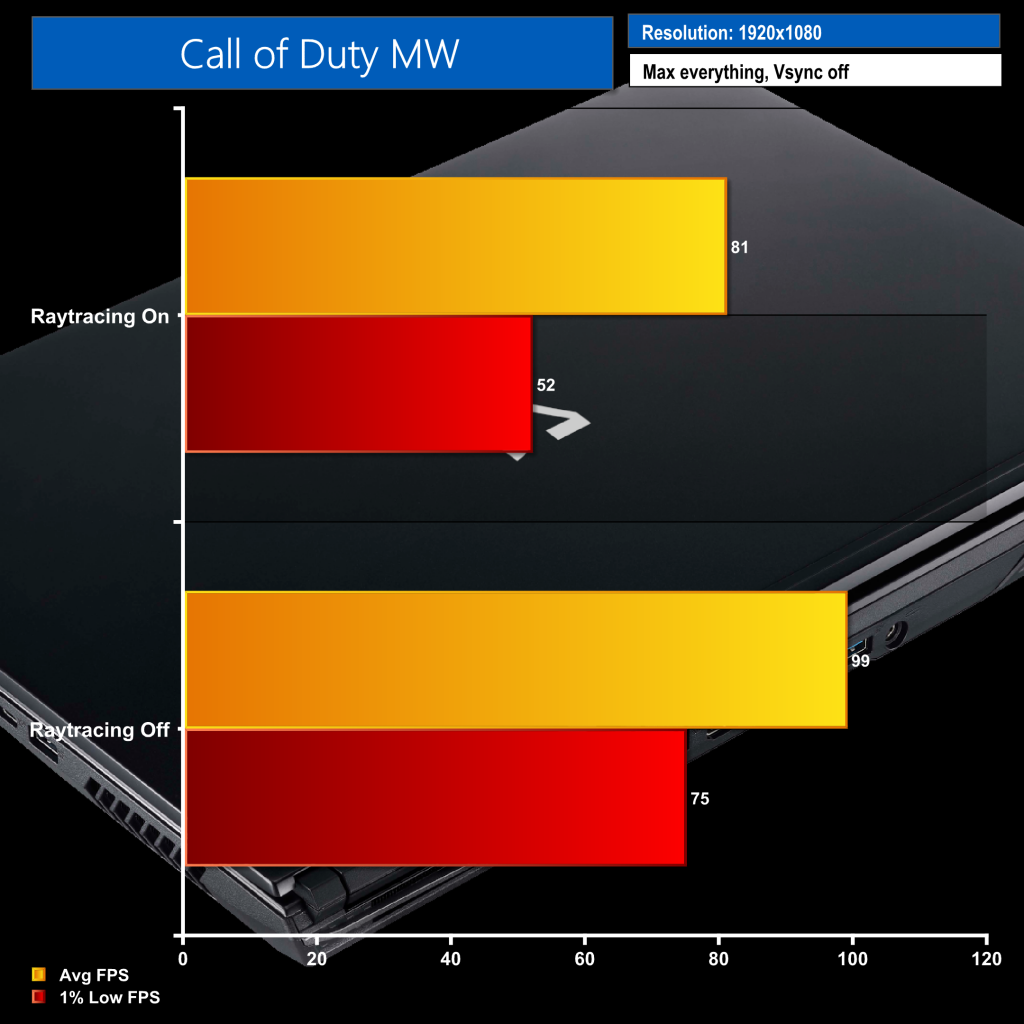 Division 2 is always a bit of a killer but even with max everything we almost get 70FPS. Another killer is always Shadow of the Tomb Raider but I was surprised to see almost 100FPS here, and it played great.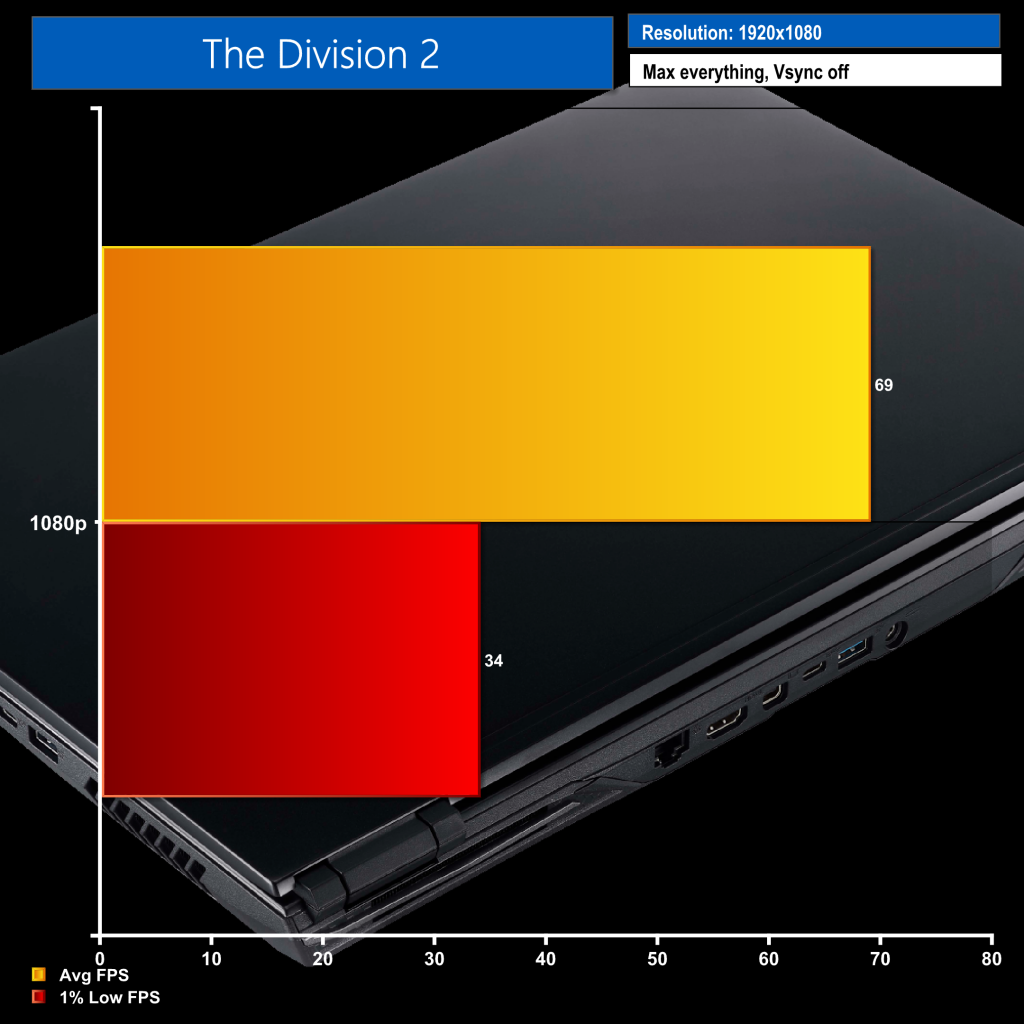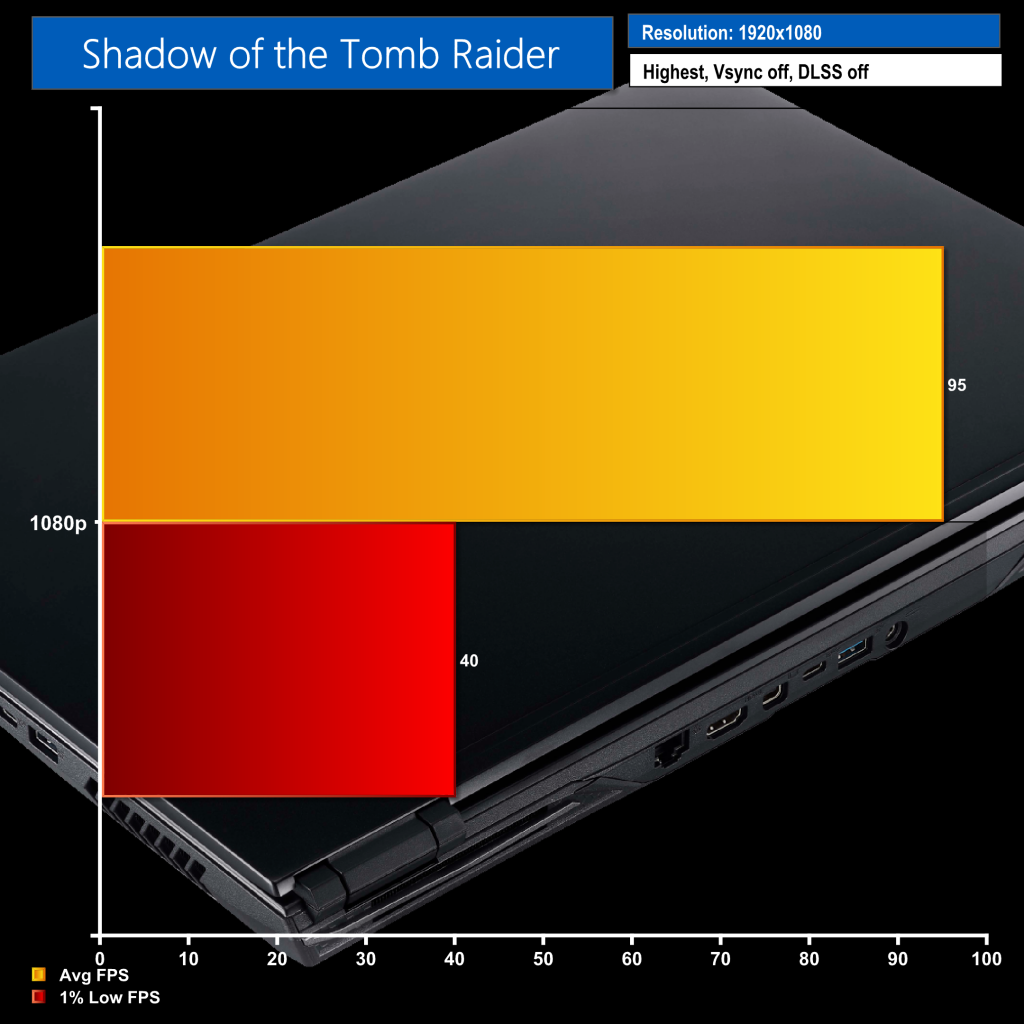 Resident Evil 2 remake got us over the 120 mark with impressive 1% lows too and the same can be said with Doom Eternal almost reaching 150 FPS.