CPU temps were good when idle but under load it almost hit 100 degrees C, at 98, that's pretty hot. Gaming laptops are known for their heat and the maximum operating temp for the i7 10750H is 105 degrees C so it shouldn't be a big problem over time. The issue this kind of heat does create is degrading performance results.
Our Cinebench R20 multicore test shows a peak temperature of 98C, and during this run the CPU's clock speed hit 4090MHz, whereas after 10 consecutive runs our clock speed dropped to 3393MHz. That's a clock speed drop of 700MHz, and accordingly temperatures do fall over time since it's running at a slower speed, with a steady state result of 94 degrees.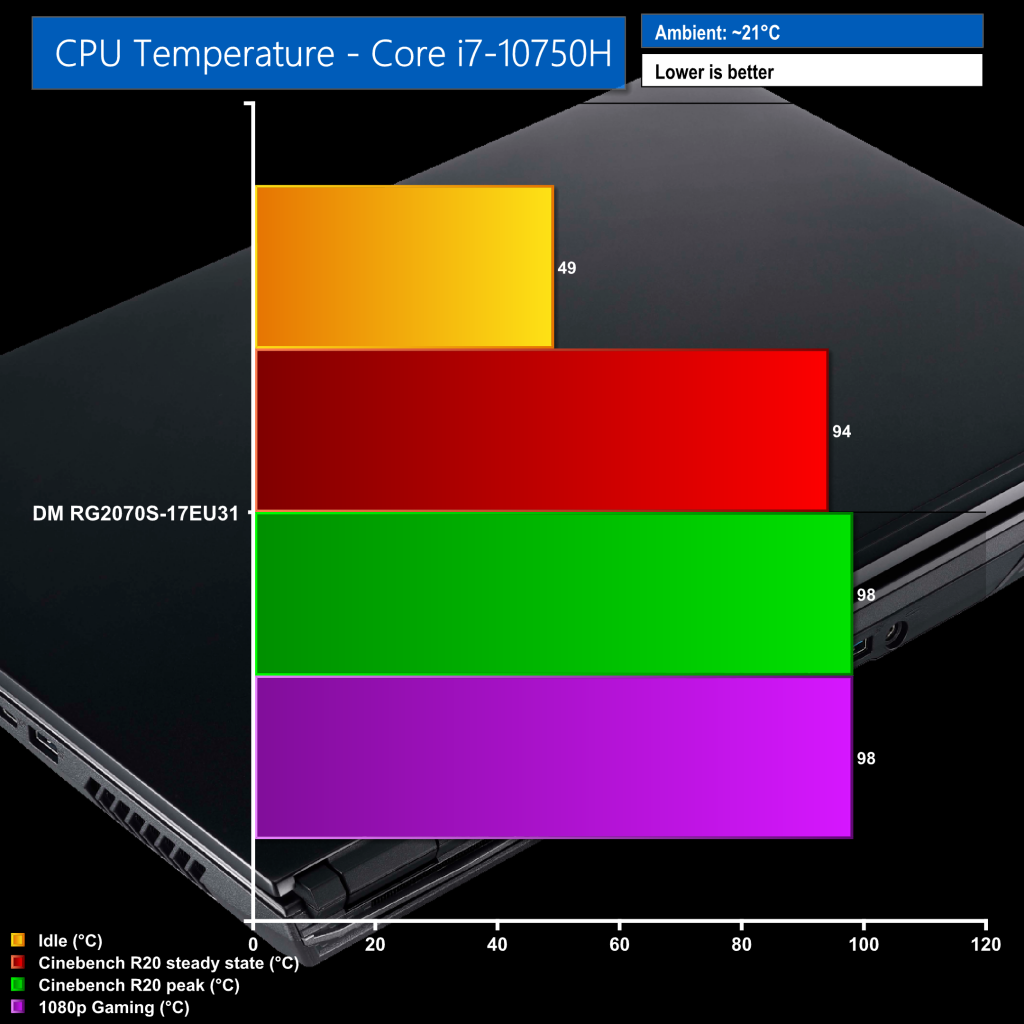 GPU temps were actually pretty good, hovering between the high 70s and mid 80s depending on the task at hand.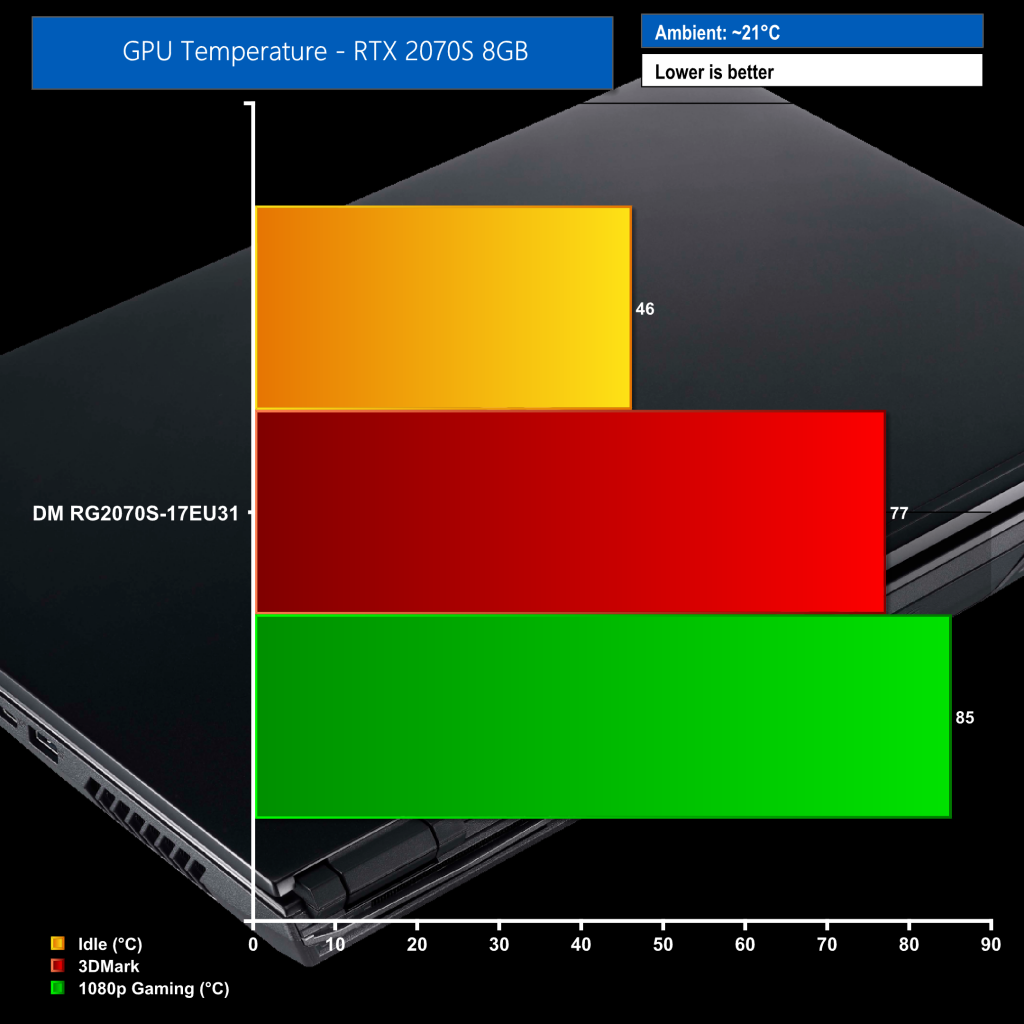 There's no getting around the fact that the battery life tests were poor, as we saw it last just over an hour while gaming and about 3 hours with general use. However, this is a big, powerful laptop that I see as more of a desktop replacement than a portable system. From flat our charge time with around 2 and a half hours.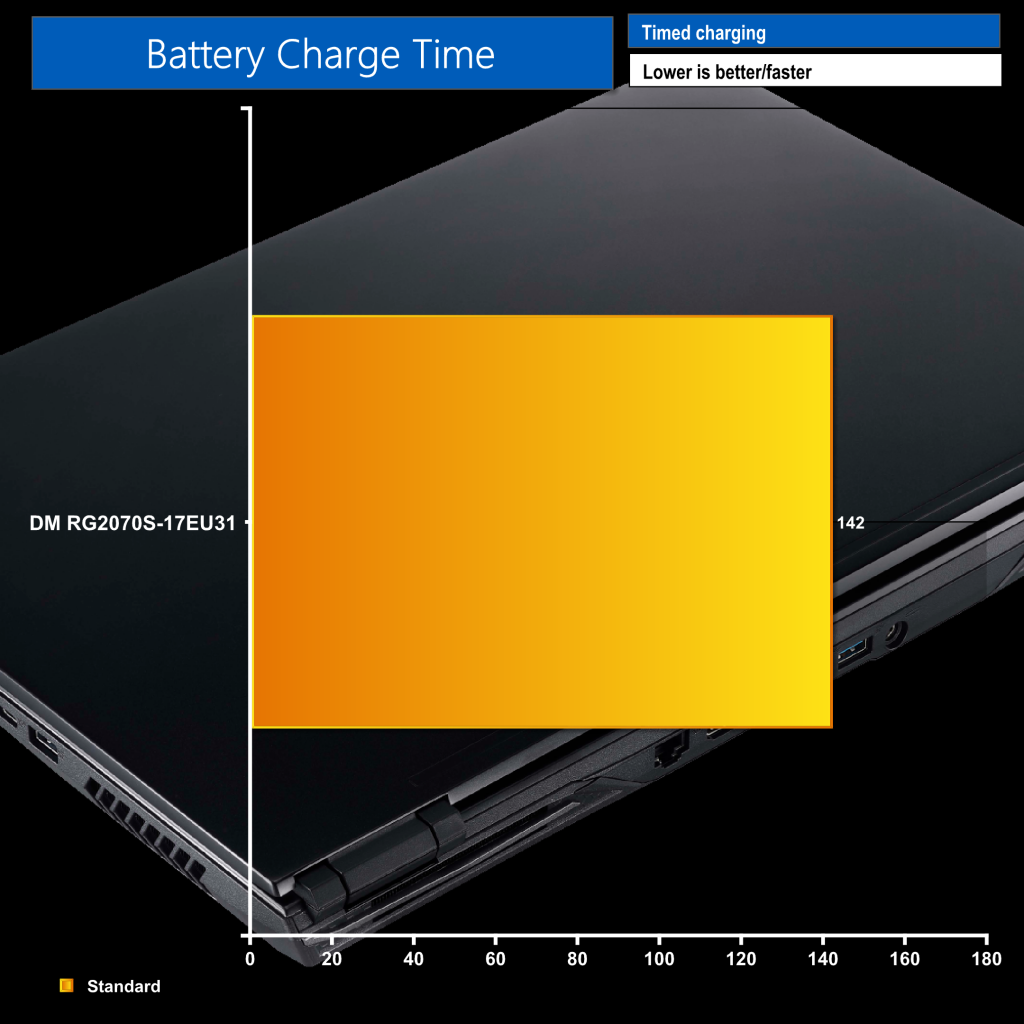 Power consumption was expected with the components inside and the noise levels were done with the speakers muted. The fans do get pretty loud when they're on maximum. Finally, our speakers performed really well too and got very loud. What I liked was the lack of rattle from the chassis when at full volume, which I think a lot of laptops struggle with.