JEDEC, an organization that defines standards for computer memory, on Monday announced that it had finalized the LPDDR4, a next-generation standard for mobile DRAM [dynamic random access memory]. The new technology will enable data rates of up to 4266MT/s and will significantly boost performance of mobile devices, such as smartphones and tablets.
"LPDDR3 was an evolutionary change from LPDDR2. With LPDDR4, the architecture is completely different," said Hung Vuong, Chairman of JC-42.6. "We knew the only way to achieve the performance that the industry required was to make a total departure from previous generations."
LPDDR4 launches with an I/O data rate of 3200MT/s [megatransfers per second] and a target speed of 4266MT/s, compared to 2133MT/s for LPDDR3. In order to achieve such significant performance improvement, the members of the committee had to completely redesign the architecture, going from a one-channel die with 16 bits per channel to a two-channel die with 16 bits per channel, for a total of 32 bits.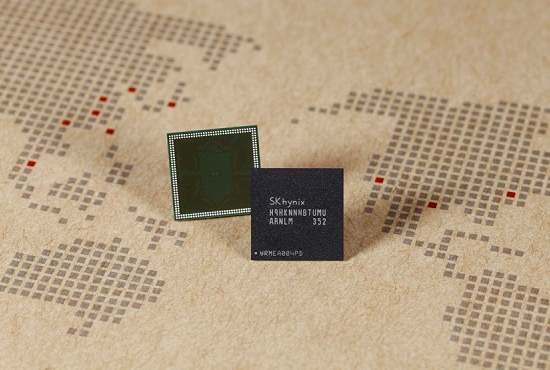 The two-channel architecture reduces the distance data signals must travel from the memory array to the I/O bond pads. This reduces the power required to transmit the large amount of data the LPDDR4 interface requires. Because most of the area of a memory device is taken up by the memory array, doubling the interface area has a minimal impact on the overall footprint, according to JEDEC. The two-channel architecture also allows the clock and address bus to be grouped together with the data bus. Thus, the skew between data bus to the clock and address bus is minimized, allowing the LPDDR4 chips to reach higher frequencies. This saves power and improves timing margins compared to the LPDDR3 architecture, JEDEC claims. The new LPDDR4 memory consumes approximately 40% less energy at 1.1 volts compared to LPDDR3.
Samsung Electronics and SK Hynix have been supplying samples of LPDDR4 memory chips to makers of mobile devices and developers of mobile application processors since early 2014. It is expected that actual devices featuring LPDDR4 will emerge sometimes in 2015.
Discuss on our Facebook page, HERE.
KitGuru Says: Thanks to the arrival of LPDDR4 memory mobile devices will get significantly more powerful thanks to higher memory bandwidth. Besides, since the new memory consumes less power, it is logical to expect the future mobile gadgets to get longer battery life too.