Battery Life:
I tested the battery life on this laptop using the 'Home Conventional' benchmark in PCMark8. Once I had set the screen and keyboard brightness to 100%, I left the benchmarking process on overnight to find out the results.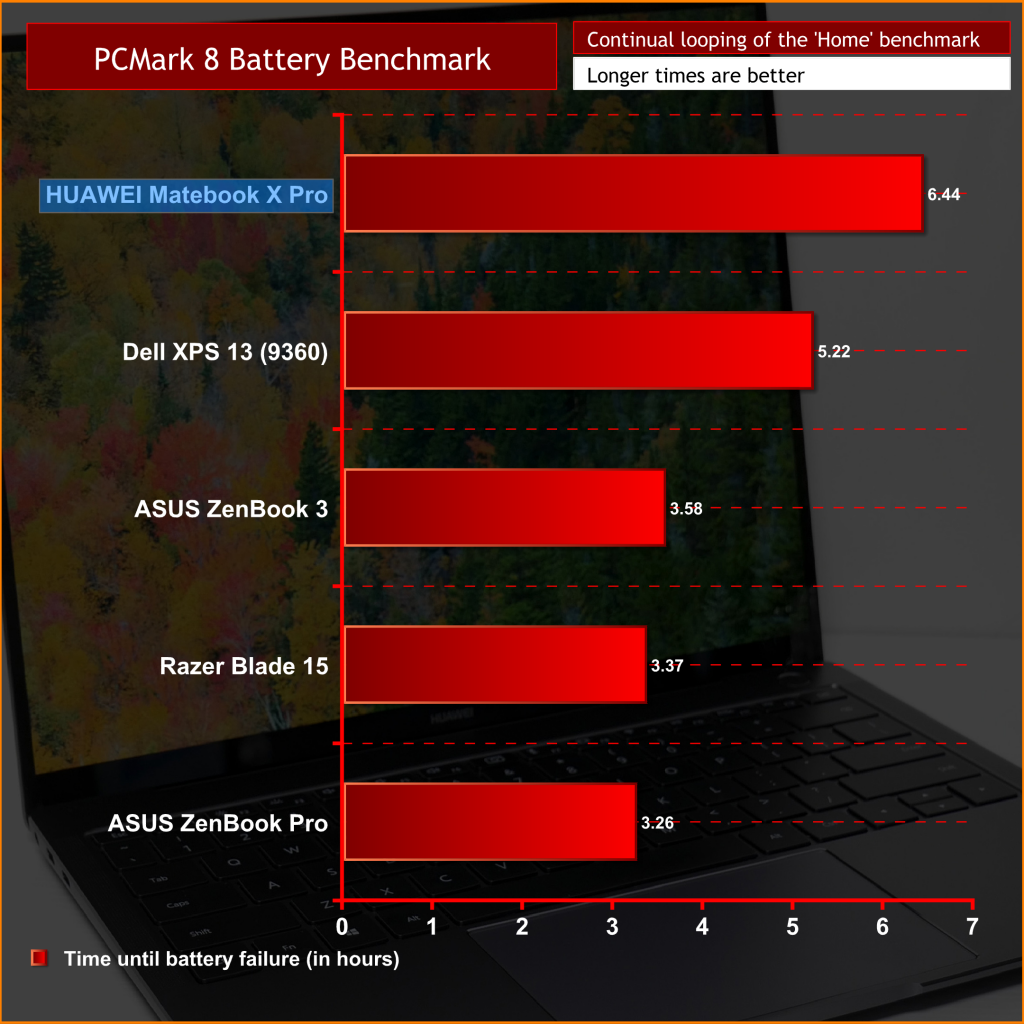 This laptop's battery life is definitely impressive. With the 57.4 Wh battery cell, we saw it last 6 hours 44 minutes in the PCMark8 battery benchmark. Bear in mind this is nearly 7 hours of continuous use – the benchmark goes through various office tasks, light gaming, text editing – so we'd easily expect anyone to get a full day's use with this machine.
Temperatures:
With the laptop set to 'best performance' mode with the charger plugged in, I ran AIDA64 for around 10 minutes to stress test the CPU and GPU.
Due to the laptop being only 14.6mm thick, it's no surprise that the idle temperatures for both CPU and GPU are that bit higher than what we might expect from other, thicker machines. The MateBook is still able to keep the CPU at a reasonable temperature of 78C, however, while under full load the NVIDIA MX150 GPU peaked at 76C.
I did notice the laptop's chassis getting quite warm to the touch, however, so when it was stressed it became a bit uncomfortable to sit right on my lap. Definitely best placing the machine on a desk if you can.