3DMark Tests:
For this test, we ran the Matebook X Pro laptop through the Fire Strike benchmark test.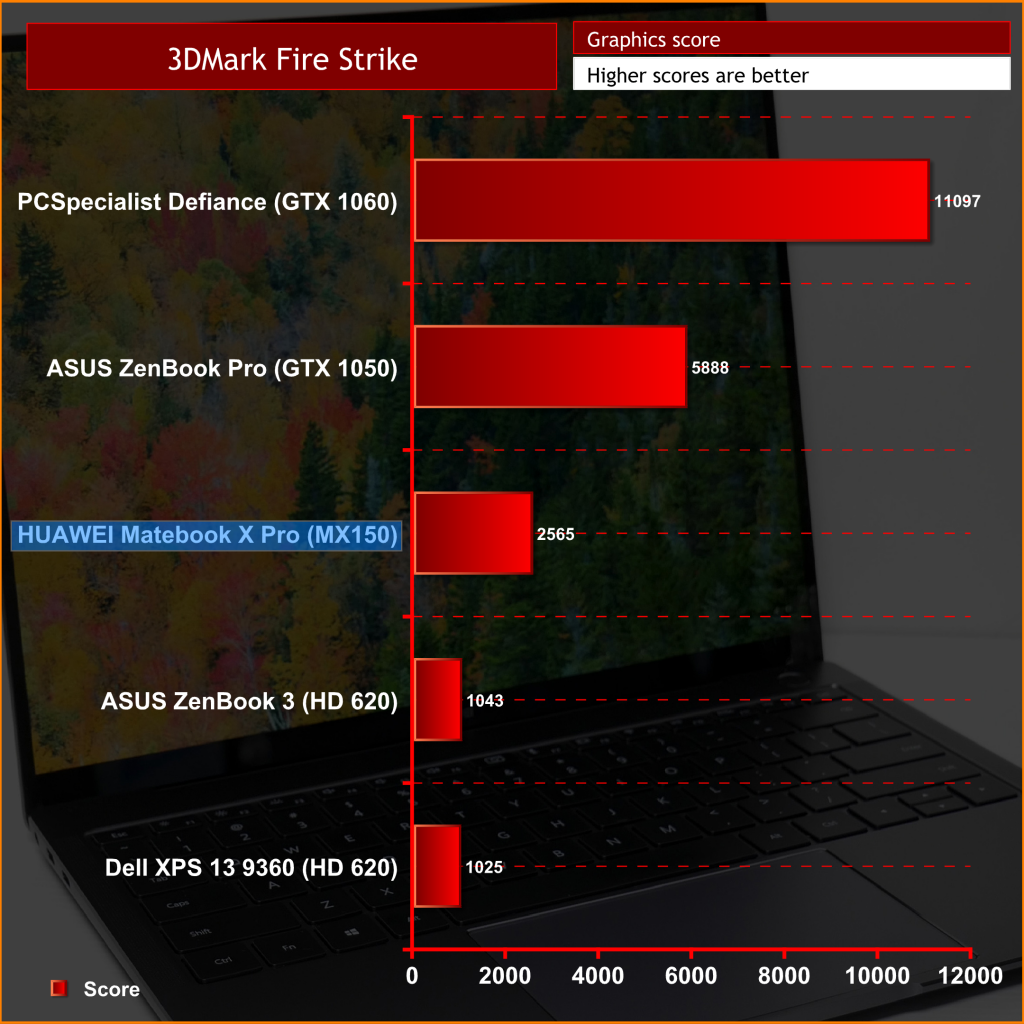 The 3DMark scores from this laptop aren't too impressive as the laptop itself isn't designed to be a 'gaming' laptop. The MX150 is obviously a fair bit better than integrated graphics, but it's still a ways behind even the GTX 1050.
Gaming Performance:
Using the MateBook X Pro, I played 2 different games putting the NVIDIA MX150 GPU through its paces – one being Elder Scrolls: Skyrim and the other being Bioshock.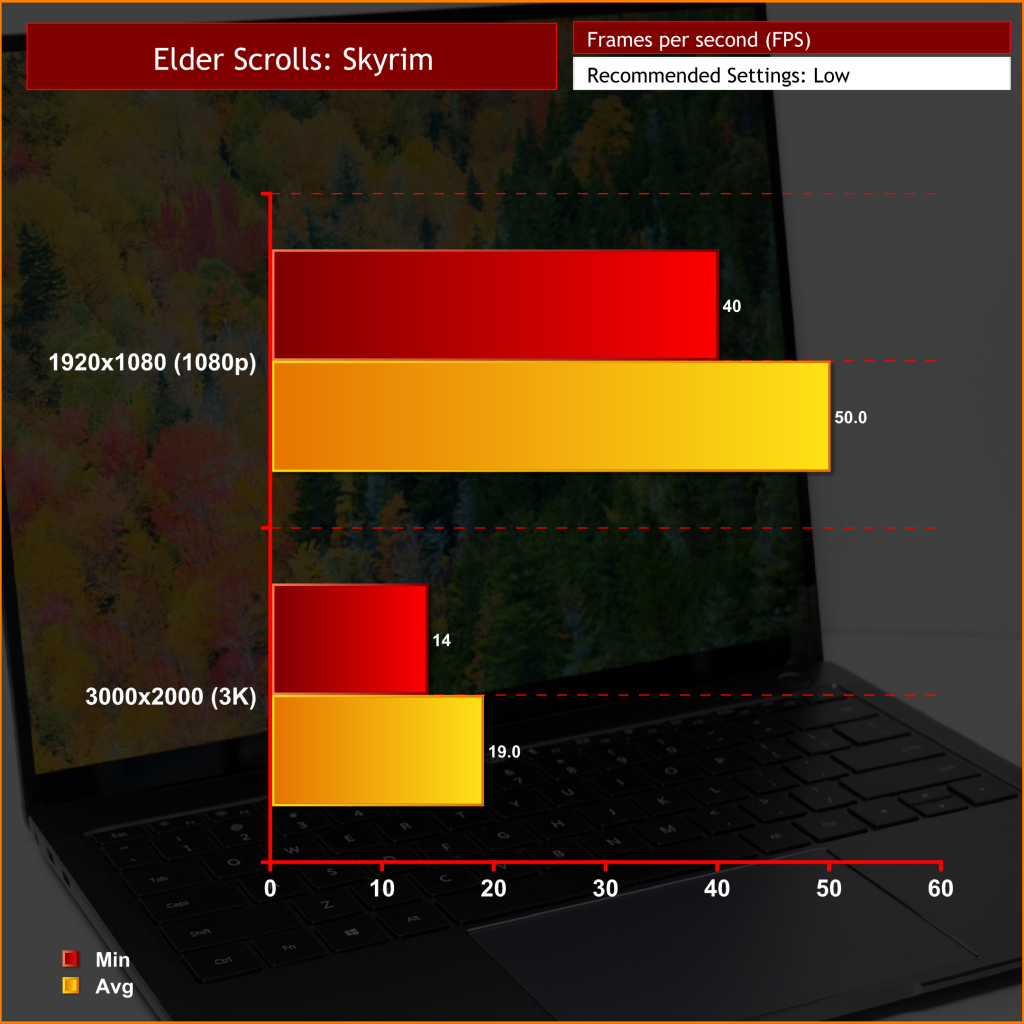 This laptop is clearly not a gaming machine – and it doesn't try to be. The MX150 GPU gives you playable frame rates at 1080p in older titles, but even then Skyrim defaulted to 'Low' image quality settings. You can get away with less demanding titles at 1080p, but anything even slightly harder to run is going to be out of reach here.