There's no doubt that Huawei's MateBoox X Pro is an impressive machine. We've been looking at the 2018 model here, but considering the 2019 model didn't really change much in a significant way, we think this older model is still well worth a look – especially now that it is selling for £200 less.
For starters, it has a lovely thin-and-light design and it weighs just 1.33kg. That means it is very portable and sleek-looking, though the downside to that is we did notice the chassis get rather warm to the touch – making it uncomfortable to use on a lap for long periods of time.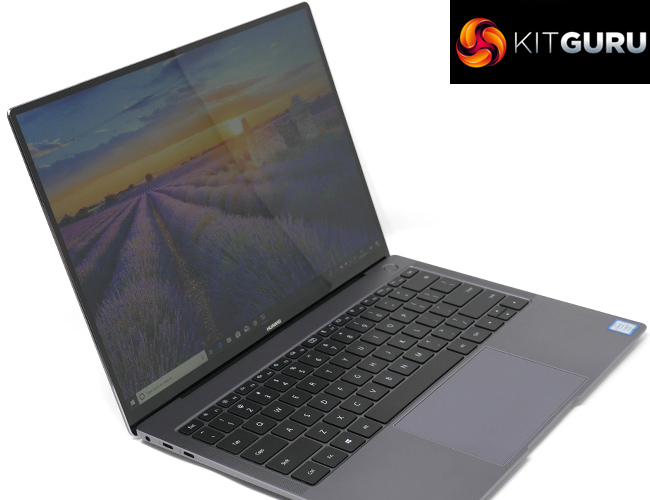 The 3K screen is also great, and it comes equipped with touch-screen functionality. Personally, in my time of using the laptop, I found this to be a huge benefit – as in some certain circumstances it can really help with speeding up the change of applications, zooming in and out on pages, and just removing the time it takes in general to do certain tasks.
It's also nice and fast for general use with a quad-core i7-8550U processor and 512GB NVMe SSD. We tried a few games as well, but the Nvidia MX150 graphics really isn't up to that kind of thing – it's better than Intel integrated graphics but still not a scratch on a proper gaming GPU.
The last thing to mention is the hidden in-keyboard 1MP camera. This is an awfully placed camera and it captures you in the most unflattering angle when placed on a surface. The camera stares up at you, chin first, while the overall quality is quite grainy. I understand the privacy benefits to having a camera hidden where it is, but generally the positioning of this camera is just laughably bad.
You can buy the Huawei MateBook X Pro 512GB Laptop from Amazon for £1499.00 HERE.
A note from Deputy Editor In Chief, Dominic Moass: You will probably have seen news about Huawei's trade ban with US companies. While most of this has centred around Huawei's phone business, there are also ramifications for Huawei's relationship with Microsoft, and therefore this Windows laptop. At the time of writing, Microsoft has not yet addressed the situation so we're unsure what exactly the trade ban means for Huawei's existing laptops. We can only review the machine as we tested it – and that was with a fully-functioning Windows 10 install, but as with Android and Huawei's phones, it's very possible future Windows updates could be affected. Our review stands on the basis of how we've used it, but for anyone thinking of buying a MateBook we advise you to keep an eye out and see how the situation develops.
Pros:
Sleek aesthetics, lightweight design.
Backlit, full-size keyboard.
SSD delivers fast read speeds.
Good performance overall.
Trackpad is large, accurate and responsive.
Speakers sound great.
Cons:
Poor camera placement, poor quality image
The base heats up quite a lot even on hard surfaces
Uncertainty over Huawei's future in the laptop market and the on-going relationship with Microsoft.
KitGuru says: The MateBook X Pro (2018) is definitely an appealing laptop at the current £1499 asking price, but considering Huawei's recent US 'blacklisting' there is a lot of uncertainty in the air, overshadowing the device itself.