Thermals: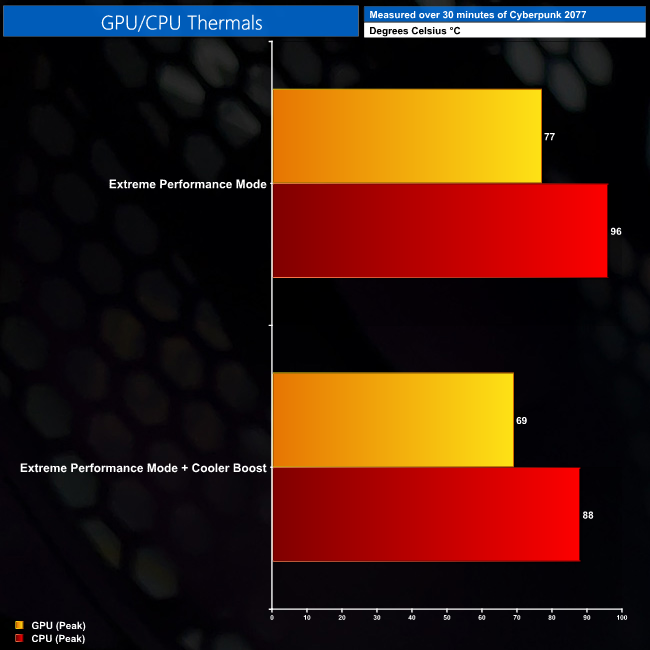 Thermal performance is undoubtedly a weak point for the GE76 Raider. Not the GPU thermals – hitting 77C with the clock speed at 1680MHz is impressive if you ask me – but the CPU does suffer. Keeping its frequency at 3.3GHz all-core while gaming saw frequent spikes up to 96C, which isn't quite TJMax for the i9-11980HK but it is far too close comfort.
MSI does also include a Cooler Boost mode, a mode that the user has to enable manually, which kicks the fan speed up to jet engine levels. This does knock off 8C from both the CPU and GPU…
Noise: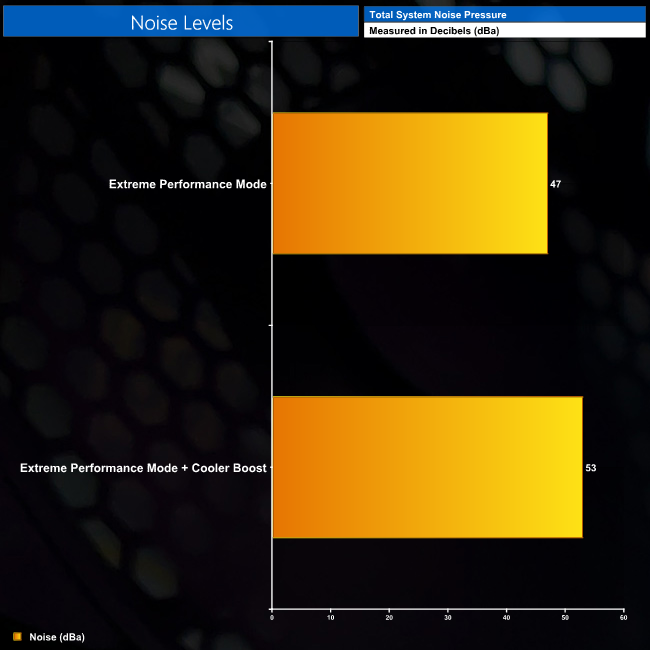 … but with a clear downside that the system gets incredibly noisy. It's not exactly quiet in its default state, but activating Cooler Boost really takes things to the next level and it does become quite unpleasant.
Battery: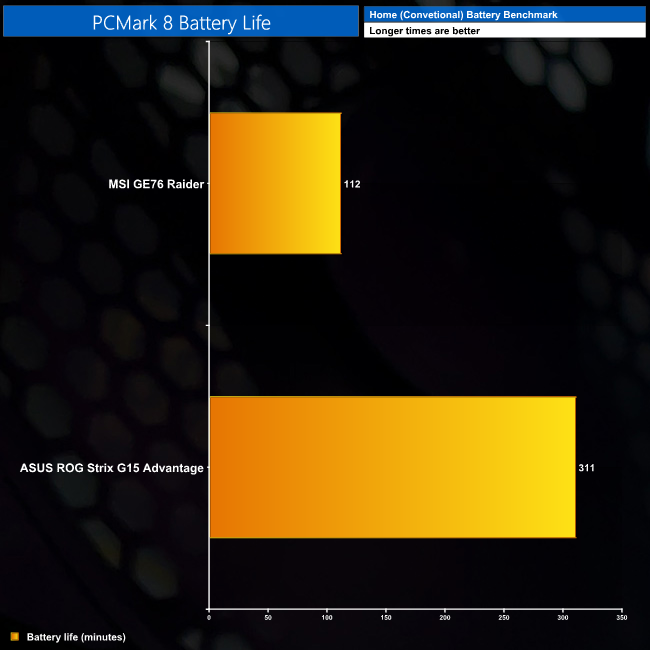 Lastly, despite packing a huge 99.9WHr battery, considering the level of hardware inside the GE76 Raider, it's not a surprise that battery life isn't great. It managed just under 2 hours in our PCMark test, so you can double that for almost 4 hours in the real world, though of course that doesn't include any strenuous gaming. It's OK if you need to send a few emails, but for any serious work or gaming, you will need to be plugged into the mains.
Be sure to check out our sponsors store EKWB here: https://ek.tech/kit-guru