Gigabyte's range of Notebooks is getting a boost with the announcement that the company will be adding to its Aero series. At the Adobe Max event in Los Angeles, special celebrity guests will showcase the new products on behalf of Gigabyte.
Visual Effects Supervisor, Mark A.J. Nazal, winner of the Prime Time Emmy for his work on Gotham and Artist-Illustrator, Anthony Jones of RobotPencil fame, will be demonstrating Gigabytes new Aero Notebooks at the Adobe Max conference.
The main focus of the Adobe Max conference will be the celebration of colour. Gigabyte has chosen this event as the ideal opportunity for artist-illustrator Anthony Jones, to showcase the perfect colour accuracy of its new Aero 15 OLED notebook. The Aero 15 features a wider colour spectrum and an AMOLED 4K HDR display.
At the event on Tuesday 5th November at 2:30 pm, celebrity guest Mark A.J. Nazal will highlight the colour workflow on the Gigabyte Aero 17 FHD from his Urban fantasy short film, Carmina movie. Gigabyte says the Aero series is the world's first laptop designed with creative professionals in mind, which feature unparalleled colour accuracy in OLED displays.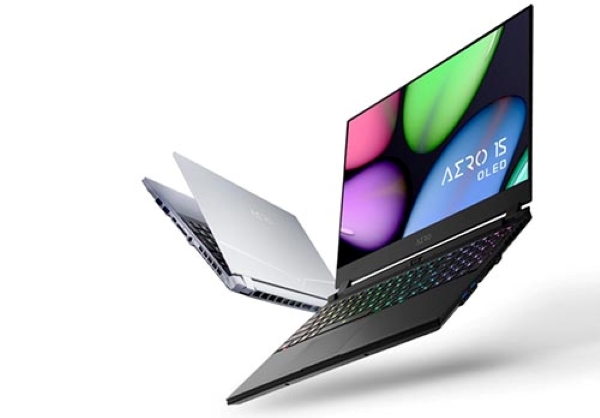 The Aero series feature X-rite Pantone calibration certification, with Adobe RGBs accurate out of the box too. In addition, the Aero series includes Nvidia RTX studio calibrated graphics which ensure excellent performance, coupled with an advanced cooling system design. Nvidia RTX studio high-performance laptops contain powerful RTX GPUs in an ultra-thin laptop profile.
The Adobe Max event kicks off in Los Angeles on 4th November with the Gigabyte offering hands-on activities, fun giveaways and demos at booth 1220.
Discuss on our Facebook page HERE.
KitGuru says: If any of our readers in the U.S are free on 4th to 6th November, check out the Gigabyte booth at the Adobe Max event and let us know what you think to the new Aero Notebooks from Gigabyte.