3D Mark Time Spy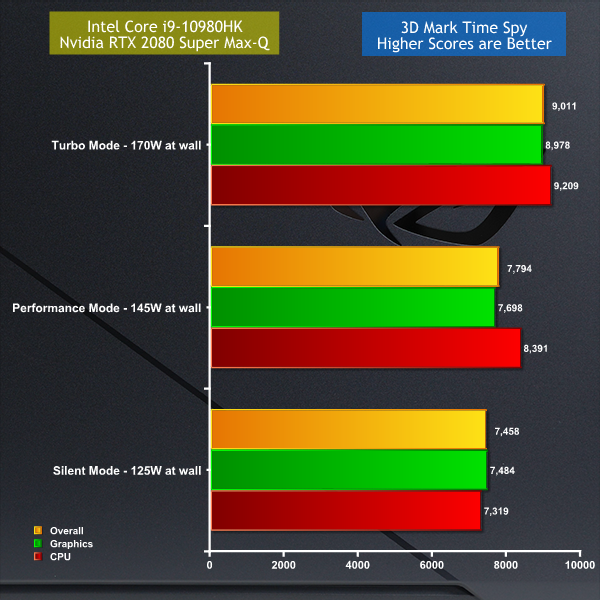 3D Mark Time Spy Overview
Asus ROG Zephyrus Duo 15 performs well in Time Spy, but when you select Turbo Mode the laptop still manages to pick up a significant amount of extra zip and zing.
Deus Ex: Mankind Divided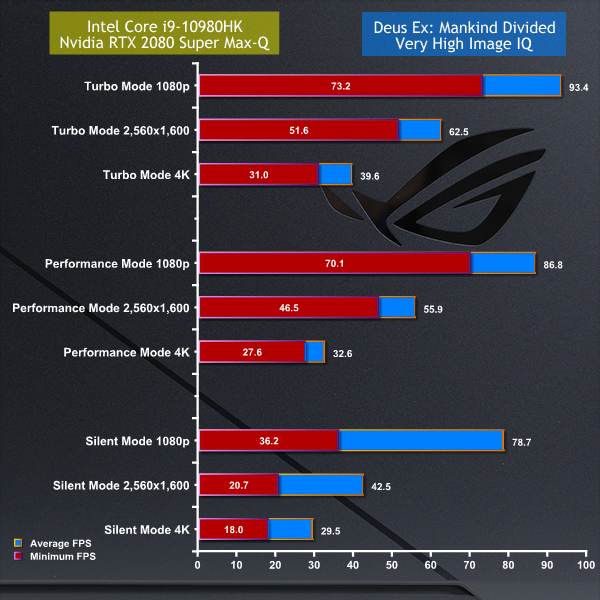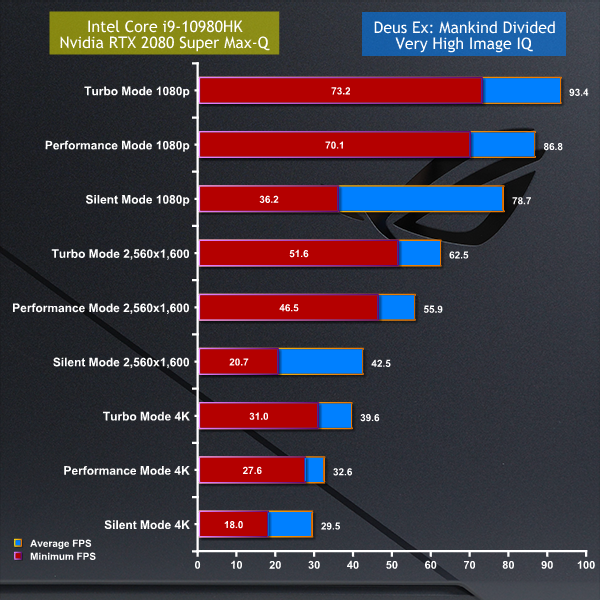 Deus Ex: Mankind Divided Overview
In Deus Ex at 4K the frame rates are too low to tolerate. Things look better at 2,560×1,600, especially when you use Performance Mode but you want to use Turbo Mode to get the best results. At 1080p Silent Mode does a decent job although the minimum frame rate is rather low, meaning Performance and Turbo Modes are better choices.
Far Cry 5 New Dawn
Far Cry 5 New Dawn Overview
In Far Cry 5 New Dawn we once again see that 4K isn't much use as a gaming resolution. 1440p isn't supported so we chose the nearest available resolution, 2,048×1,152, which is very close to 1080p. Performance Mode does a good job here and avoids the need to endure the fan noise you get with Turbo Mode.