Testing and Performance
During our testing, we saw the 6-core i7-8750H running at 3.4GHz on all cores, although close monitoring suggested that at any particular time three cores were running at 3.4GHz and three at 3.6GHz.

Meanwhile, the RTX 2070 Max-Q was running its 2,304 CUDA cores at a Boost speed of 1500MHz-1530MHz with moments at 1700MHz. We expect desktop RTX 2070 graphics cards to run around 1,900MHz so you can clearly see the difference taken by the Max-Q approach for laptops.
The 8GB of GDDR6 memory ran at a Boost speed of 1500MHz, equivalent to 6Gbps.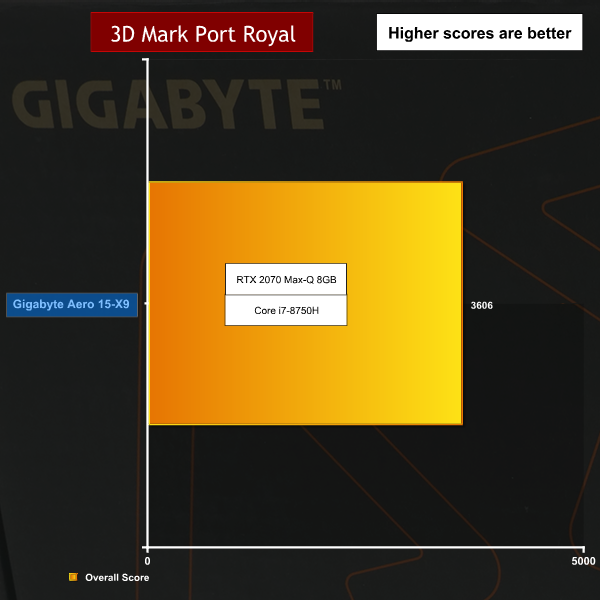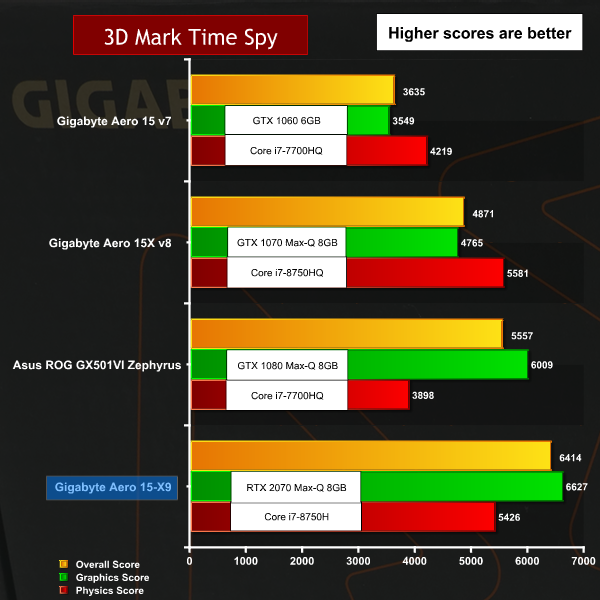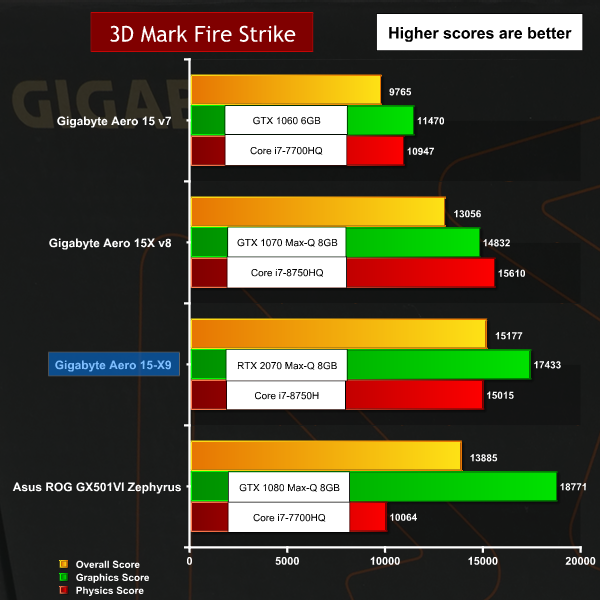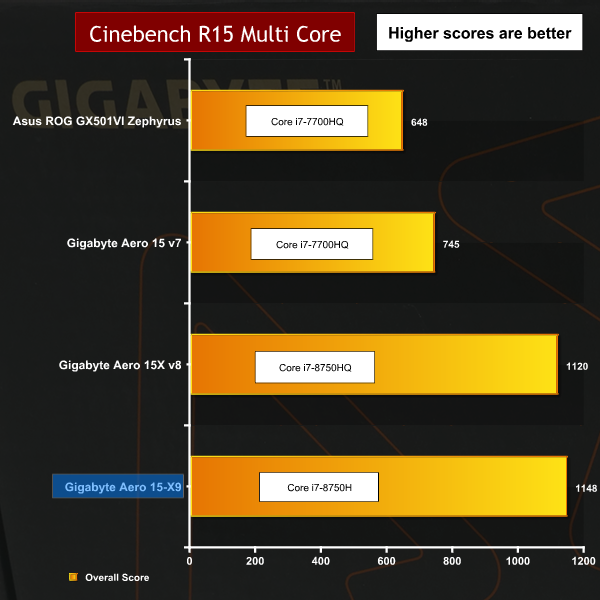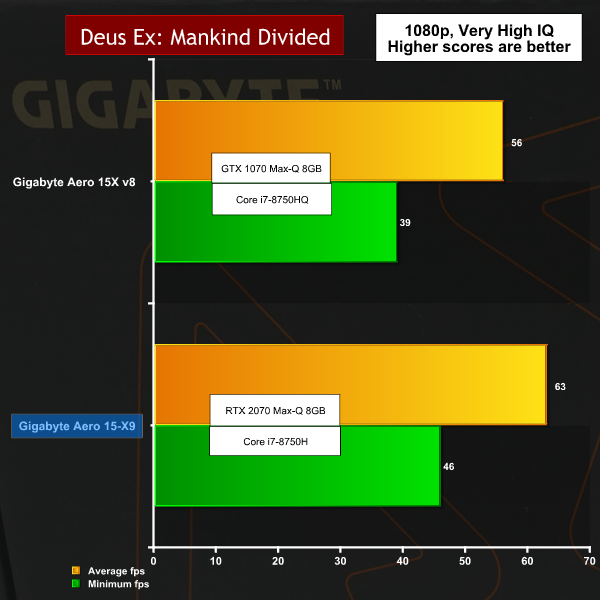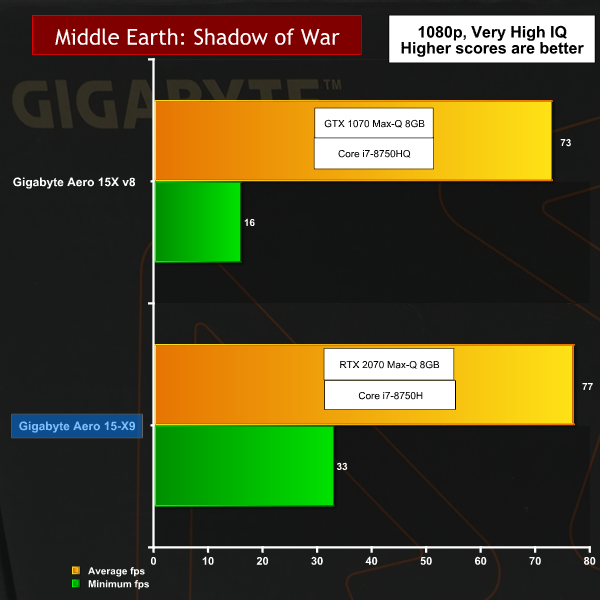 Performance overview
In synthetic tests such as 3D Mark it was clear the Aero 15-X9 had an advantage over the previous GTX 1070 model in the region of 20 percent. In gaming tests the scores were up and down with the new graphics typically worth ten percent extra on the frame rates. This was not consistent and some games showed a drop in frame rates which brings us back to the call for driver updates.
It is unclear whether the various RTX GPUs were rushed into production or whether there is a steep learning curve for the Volta microarchitecture. We are confident the workload is being carried by the CUDA cores and that the Tensor cores are waiting in the wings for their big moment.
Similarly we cannot comment on DLSS until Nvidia fixes their driver release such that it works on this specific laptop. We have little doubt that RTX 2070 Max-Q has significant potential that might be unlocked in the very near future but right now we simply cannot know for sure.